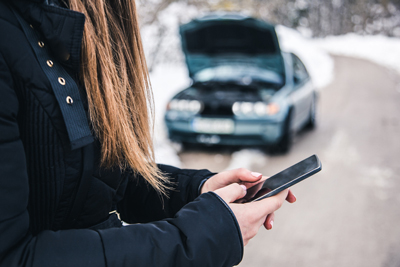 The Dearborn-based Auto Club Group, of which AAA Michigan is a part, has added AAA Colorado. The combined AAA club now serves more than 14 million members and has more than 10,200 employees. Financial details of the merger were not disclosed.
The service area now includes Colorado, Florida, Georgia, Iowa, Michigan, Nebraska, North Carolina, North Dakota, South Carolina, Tennessee, Wisconsin, Puerto Rico, the U.S. Virgin Islands, most of Illinois and Minnesota, a portion of Indiana, and the province of Quebec, Canada. AAA Carolinas merged with ACG earlier this year.
Joseph J. Richardson Jr. will continue as president and CEO of ACG, while Linda Cavanagh, president and CEO of AAA Colorado, is retiring.
"This merger demonstrates ACG's financial and organizational strength and signals a bright future ahead for our combined organization and those we serve," says Richardson. "By aligning our clubs' unique strengths and core values of always doing what's right for our members, we'll be able to provide a wide array of best-in-class products and services focused on improving the member experience and enhancing the careers of our dedicated team members."
ACG offers insurance, travel, and financial services operations and has been in operation for more than 100 years. AAA Colorado was previously an independent AAA club and was in existence for nearly 100 years.
"Doing right by this great state has been our driving principle at AAA Colorado since 1922," says Cavanagh. "Now, with The Auto Club Group, we'll be able to make an even greater impact in the communities we serve and build meaningfully upon our ability to shape Colorado's future, just as we've always done. It's been a privilege to lead AAA Colorado to this exciting point in our history, and I'm confident even brighter days are ahead as an important part of ACG."
The combined organization will provide roadside assistance; auto, home, and life insurance; travel services; and financial services to its members. It belongs to the national AAA federation with 60 million members in the U.S. and Canada.
In related news, AAA – The Auto Club Group is providing $60 million in premium refunds to its auto insurance customers due to fewer claims filed as people obey stay home orders. Every policyholder with auto insurance in effect as of April 30 will receive a 20 percent policy refund applied to two months of premium in April and May.
"For over 115 years, AAA has provided peace of mind to our members and customers, wherever and whenever they need it on life's journey," says Richardson. "We recognize that in these unprecedented times, many are facing financial hardships and uncertainty, and we are committed now more than ever to helping our members, customers, and our communities recover."
Customers do not need to take any action to receive their refund and can expect it by May 31, pending approval from state insurance departments. The refunds apply to ACG customers in Florida, Georgia, Iowa, Michigan, Nebraska, North Dakota, Tennessee, Wisconsin, South Carolina, and most of Illinois, Minnesota and northern Indiana.
ACG is also offering flexible payment options, pausing cancellations due to non-payment through the end of the month, extending coverage at no additional cost to drivers who use their personal vehicles to deliver food and medicine, and more in face of the pandemic.
The organization is also offering free roadside assistance to frontline workers, using their roadside assistance vehicles and drivers to deliver meals and medical supplies, donating technology supplies to schools and teachers, and holding blood and donation drives.
Facebook Comments