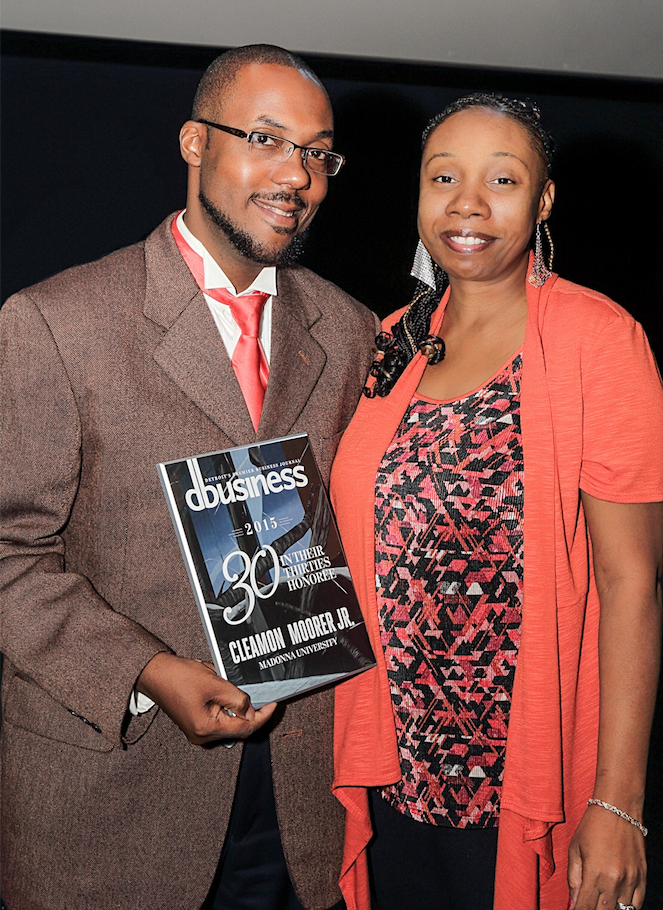 Cleamon Moorer Jr. and his wife, Nicole Willis-Moorer, are the new owners of American Advantage Home Care Inc., a Dearborn-based home health care agency that provides skilled medical care for adults of all ages.
The Moorers, of Grand Blanc, purchased the seven-year-old agency through the Moorers' Partners in Wellness Management, a holding company established with the goal of improving health care for individuals in Michigan.
"American Advantage Home Care has earned an outstanding reputation of providing compassionate, quality care," says Moorer. "We immediately saw the benefit and potential of bringing that care to more individuals. We knew that we have the administrative know-how to expand the service area throughout the Detroit-Flint-Ann Arbor area while retaining a patient-centric focus."
Since completion of the sale June 5, the Moorers have worked to expand the agency's geographical service footprint. They are coordinating with area medical centers and physicians for referrals and have also opened a Flint office.
Moorer has experience as an educator, business executive, and management consultant, including positions as dean of business programs for Flint's Baker College and Livonia's Madonna University. He also is an author and community service advocate, providing support for multiple non-profit organizations, such as Big Brothers Big Sisters of Greater Flint and Genesee County, Macomb County Habitat for Humanity, and others. He's received recognition for leadership and community involvement from local and national organizations, including DBusiness Magazine.
Willis-Moorer, agency's vice president, has more than 20 years' experience in health care as a home health aide and a Chicago Public Health Department administrator. She earned certification in advanced medical professional training at Chicago's Kennedy-King College. Since 2010, she has served as vice president of Moorer Customer Care Solutions Consulting and Dr. C. Moorer Associates Inc., a scholarship and grant-providing organization. Together, the Moorers have more than 45 years of experience in health care administration and business.
American Advantage Home Care provides skilled home health care services to those recovering from illness, surgery, injury, or those managing complex health conditions. A multi-cultural team of experienced professionals provides one-on-one care with patients in whatever setting they call home. Services include physical, occupational and speech therapy, skilled nursing, home health aide assistance, and medical social work.
Facebook Comments