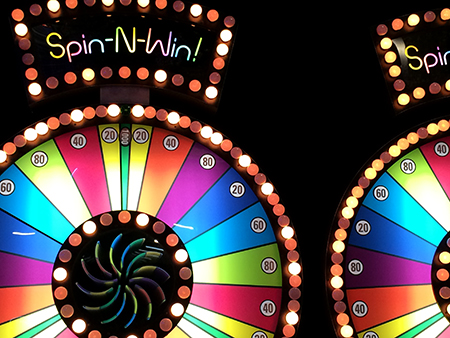 Dave & Buster's, a franchise restaurant with an affinity for food, sports, and video games, will open its newest location in Livonia on Dec. 16.
"We wanted a second store in the Detroit market, and Livonia is a great place," says David Rogan, general manager of the new location at 19375 Victor Parkway. "It's up and coming and has a high family population. Family is our first target audience, and our second is young adults between the ages of 21 and 35."
At 40,000 square feet, the Livonia location is slightly smaller than other Dave & Buster's venues, but Rogan says that the front of facility — where the seating and games are — is about equal in size to most locations. The new site has 38 televisions and 162 video games with 262 player positions. New game titles include Pac-Man Smash air hockey and Simpsons Soccer, which is based on the animated television show. 
"This is our new prototype model," Rogan says. "This has more modern and contemporary feel and is really geared toward the whole family. If you compare it to the store in Utica, which is 15 years old, you can definitely see a difference between the two."
The Livonia location will be open from 11 a.m. to midnight Sunday to Thursday. On Friday and Saturday, hours are 11 a.m.-2 a.m., and only guests 18 and up will be permitted admission after 11 p.m.
---