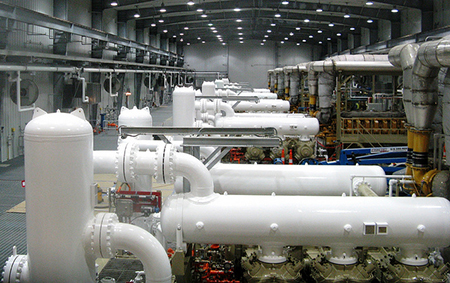 Jackson-based Consumers Energy will spend about $200 million to upgrade its natural gas system throughout Michigan, including enhancement projects for 19 projects in Livingston, Macomb, Oakland, and Wayne counties.
"This year our expanded employee team will upgrade over 88 miles of infrastructure as part of an ongoing program to enhance natural gas safety and reliability for over 1.7 million natural gas homes and businesses throughout the Lower Peninsula," says Mary Palkovich, vice president of energy delivery for Consumers Energy.
Palkovich says the $200 million investment will go to upgrade to a portion of the company's 27,000 miles of distribution and transmission gas pipelines, including Flint, Kalamazoo, Lansing, and Alma, among others.
Consumers Energy will also spend $128 million in 2015 to replace natural gas lines, accommodate new business growth, and add new customers to the system.
IN RELATED NEWS, A subsidiary of Novi-based ITC Holdings Corp. today announced it has filed a major permit application with Canada's National Energy Board for the ITC Lake Erie Connector transmission line, which will connect converter stations in Erie, Pennsylvania and Nanticoke, Ontario.
"The bi-directional design of this transmission line means that electricity can flow into Ontario from a new route, helping improve the security and reliability of the power grid, and the line also could potentially play a role in emergency grid restoration in the province," says Terry Harvill, vice president of international and merchant development for ITC Holdings.
Harvill says the connector will allow transmission customers to more efficiently access energy, capacity, and renewable energy credit opportunities in both markets. The 73-mile transmission line will connect the two cities through a line buried beneath Lake Erie or under existing roadways.
Harvill says ITC Holdings is preparing a permit application with the U.S. Department of Energy in order to obtain a Presidential Permit for the international border-crossing project. 
---