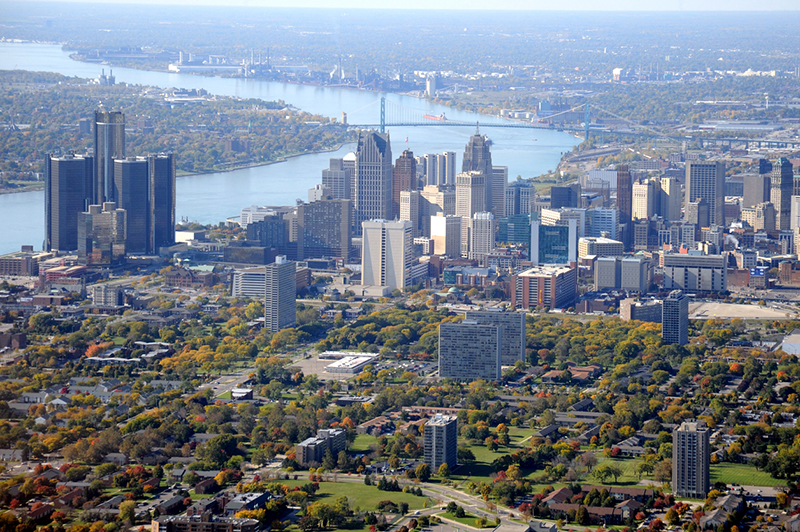 The Community Foundation for Southeast Michigan, a philanthropic organization based in Detroit, has approved $23 million in grants during the second quarter in support of nonprofit organizations in the region, and has appointed two new board members.
The grants span a variety of services, ranging from the arts, civic life, education, health, human services, and youth. The largest single approved grant was $150,000 for community education planning efforts and summer programming in the Sosnick Courtyard. The Michigan Science Center received $75,000 for the MiSci Discovery Box and Travelling Science Outreach initiative, to round out the arts and culture section.
Civic organization the Center for Michigan Inc. received $50,000 to expand Bridge Michigan and Bridge Detroit newsrooms to cover breaking news related to COVID-19. Detroit Hives, and organization that creates pollinator gardens, received $75,000 to transform five lots throughout the east side of Detroit with an emphasis on honey production and neighborhood-based economic development.
The Girl Scouts of Southeastern Michigan received $25,000 to restore a leadership development program for girls from low-income families in grades 6 through 9 impacted by COVID-19.
American Forests received $100,000 for an outcomes-based analysis of a reforestation program in Detroit to contribute to more equitable tree canopy, employment, health, and environmental outcomes. $75,000 was granted to Ecology Center Inc. for testing fish from the Huron and Rouge Rivers for toxic, immune compromising chemicals.
In 2020, the Community Foundation made 5,500 grants totaling $101 million. The Community Foundation's total assets grew to more than $1.1 billion, the largest in its history, placing it in the top 25 community foundations nationally.
The new board members are Carla Walker-Miller, founder and CEO of Walker-Miller Energy Services based in Detroit; and David P. Larsen is a senior partner of the Detroit law firm Bodman. He is also a board member of the Detroit Institute of Arts and the Detroit Crime Commission.
"We are honored that these two distinguished individuals are bringing their leadership and passion for community service to the Community Foundation," says Mariam Noland, president of Community Foundation for Southeast Michigan. "Because of their long-standing dedication to the region, their perspective will be highly valuable in our mission to create permanent positive change."
Facebook Comments