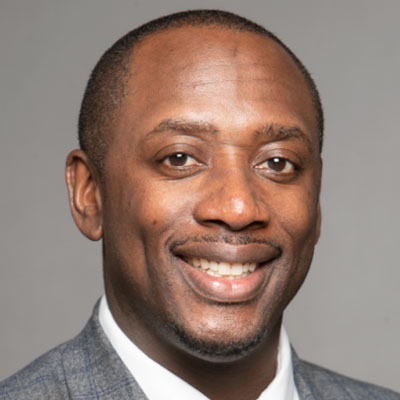 Detroit Mayor Mike Duggan has announced a series of leadership changes following Arthur Jemison's appointment as principal deputy assistant secretary in the HUD's Office of Community Planning and Development in the Biden administration.
Donald Rencher, currently director of the city's Housing and Revitalization Department, will become the new group executive for Housing, Planning, and Development. Julie Schneider, who is deputy director of HRD, will serve as acting director of the department. Katy Trudeau, currently deputy director of PDD, will become that department's acting director.
"Donald has proven himself as a leader who gets results and has made incredible progress in preserving and creating affordable housing in the city of Detroit," says Duggan. "Under his leadership, the city has become a more equitable place to live, and he will bring those skills to new departments in his new role."
In that new role, Rencher will be responsible for expanding, coordinating, and increasing collaboration among city departments and agencies, including Planning, Housing and Revitalization, and Arts and Culture. He will lead the city's efforts to coordinate with the independent agencies that the city works most closely, including the Detroit Housing Commission and the Bridging Neighborhoods program.
He also will oversee the Strategic Neighborhood Fund and will continue to oversee the Affordable Housing Leverage Fund, which focuses on investing in the preservation and creation of affordable housing in neighborhoods across the city.
"I am honored to be taking on this expanded role working for the citizens of Detroit, and I thank Mayor Duggan for entrusting me with this responsibility," says Rencher. "Ensuring development and planning are conducted in an equitable way has always been one of my top priorities. I look forward to continuing the work that Arthur has started and will do my best in preparing Detroit for the future and working hard for the people of this city."
Jemison started with the city during Detroit's bankruptcy in 2014. Under his leadership, and working with the Detroit City Council, more than 1,000 units of affordable housing were preserved; 2,800 units of market and affordable housing were completed or began construction; and more than $50 million in new grants and loans have been raised for affordable housing.
Jemison and his team also helped raise funds and implemented the Strategic Neighborhood Fund, which is transforming 10 neighborhoods of the city with more than $50 million of grant funds raised with the corporate and philanthropic sector. He also was instrumental in the approval of Ford Motor Co.'s Michigan Central Station redevelopment, the FCA Jefferson North plant expansion, and Amazon's new facilities in the city, projects that will bring more than 10,000 jobs to the City.
Most recently, Jemison is credited as an architect, with the city's CFO on Proposal N, a $250 million ballot initiative passed by voters in November 2020 that will demolish or rehabilitate more than 16,000 vacant and abandoned houses and expand Detroit's recovery to even more parts of the city.
"Detroit is quickly becoming a city where local, state, and federal leaders nationally look to find talent, and Arthur has earned this incredible opportunity," Duggan says. "Much of the redevelopment we are seeing in neighborhoods across the city are a direct result of his hard work, vision and leadership."
Jemison says, "I want to express my deepest gratitude to the mayor, the cabinet, my staff, the city council, our partners in the community and, most of all, Detroiters for welcoming me and being such great partners in the work of building this city these past seven years. I am so proud of all we have accomplished working together in Detroit."
Facebook Comments