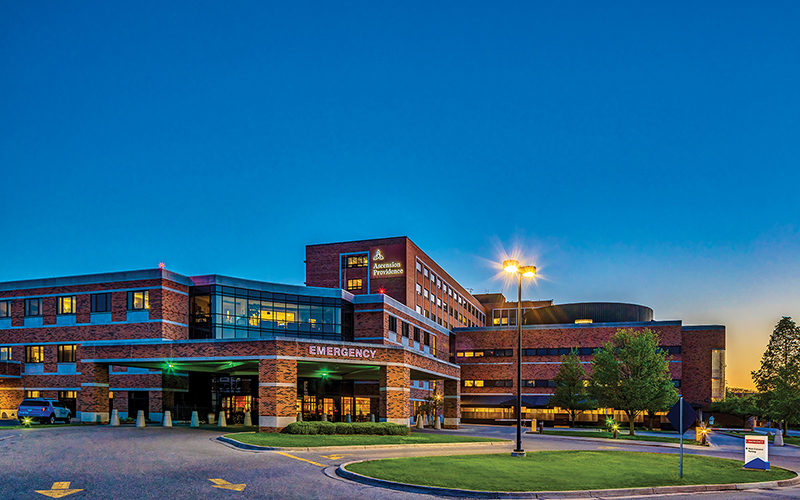 Ascension Providence Hospital Heart Institute has announced the establishment of a new health clinic in Southfield that provides cardiovascular care specifically for women. The goal of the clinic is to help women who are at risk, or currently have heart disease, achieve and maintain optimal heart health.
The heart institute has designed an evaluation and care model to specifically address the unique ways heart disease presents and manifests itself in women of all ages.
"We have created Ascension Providence Hospital Women's Heart Clinic to give this important healthcare issue the attention and support it rightly deserves, and to ensure that women of all ages get the most appropriate heart care for their individual needs," says Dr. Shukri David, chair of the cardiovascular service line for Ascension Michigan.
Ascension Providence Hospital Women's Heart Clinic will be overseen by Dr. Nishtha Sareen, and will provide advanced diagnostics and treatment therapies. Working together with specialists from multiple disciplines, the clinic will take into account the unique ways heart disease presents itself in women, including but not limited to:
Pregnancy-related heart health, including pregnancy complicated by a heart condition or high blood pressure and risk assessment for cardiovascular disease after delivery.
Pregnancy disorders, such as preeclampsia and gestational diabetes
Prevention strategies for women at high risk of developing heart disease
Cardio-oncology for women with cancer or those who are going through cancer treatments that affect heart health
Early menopause and heart disease
Autoimmune diseases (such as Lupus) and the heart
Blood lipids management
Diabetes related Coronary Arterial Disease (CAD)
"Heart disease doesn't affect all women alike, and the warning signs for women aren't the same as men," says Sareen. "Ascension Providence Hospital Women's Heart Clinic will develop an individualized plan for each woman based on several factors including age, risk profile, symptoms and testing, as well as thoughtful and in-depth communications with each patient. From routine care to complex heart conditions, we take the time to understand each woman's individual needs and deliver the most appropriate care."
Ascension Providence Hospital Women's Heart Clinic is located at 16001 W. Nine Mile Road in Southfield. To schedule an appointment, call 248-849-2280.
In Michigan, Ascension operates 16 hospitals and hundreds of related health care facilities that together employ more than 23,000 people. Across the state, Ascension provided over $311 million in community benefit and care of persons living in poverty in FY2020. Serving Michigan for over 140 years, Ascension is a faith-based health care organization dedicated to transformation through innovation across the continuum of care.
As the largest non-profit and Catholic health system in the U.S., Ascension is committed to delivering compassionate, personalized care to all, with special attention to persons living in poverty and those most vulnerable. In FY2020, Ascension provided $2.4 billion in care of persons living in poverty and other community benefit programs. Ascension includes more than 40,000 aligned providers. The national health system operates more than 2,600 sites of care — including 139 hospitals and more than 40 senior living facilities — in 19 states and the District of Columbia, while providing a variety of services, including clinical and network services, venture capital investing, investment management, biomedical engineering, facilities management, risk management, and contracting through Ascension's own group purchasing organization.
Facebook Comments