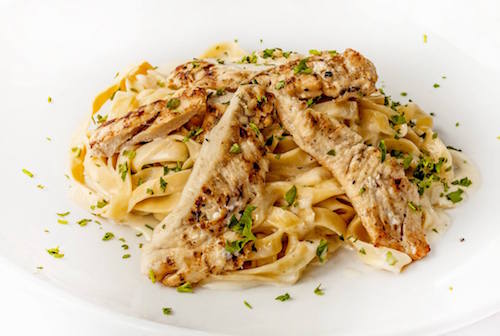 Warren-based Andiamo Restaurant Group has launched a new online ordering service called Grab and Go at its nine metro Detroit Andiamo restaurants.
As part of the service, Andiamo's full menu is available to order online using a smart phone, a tablet, or a computer, and items can be picked up within 25 minutes from a selected location, including restaurants in Warren, Livonia, Bloomfield Township, Clarkston, Dearborn, Detroit, Grosse Pointe, Royal Oak, and Sterling Heights.
"When we opened Andiamo nearly three decades ago, I couldn't imagine offering a concept like Grab and Go at our restaurants," says Joe Vicari, founder and CEO of Andiamo Restaurant Group. "Today we're offering all of the items we make fresh in our kitchens even more accessible. Grab and Go represents another way we are working to meet the needs of today's clientele."
Users of Grab and Go can digitally view each location's lunch, dinner, and chophouse selections. Dishes available through the service include veal parmesan, a grilled chicken panini, fettuccine alfredo, jumbo lump crab cakes, a traditional Caesar salad, chicken marsala, shrimp cocktail, pork chops, cheesecake, cannoli, and more.
Over the last 26 years, Vicari has opened nine Andiamo Restaurants as well as one location in Las Vegas and one inside Detroit Metropolitan Airport in Romulus. Vicari, who also owns the Joe Muer Seafood at the Renaissance Center in downtown Detroit, has 17 restaurants in his restaurant group.
For more information, visit www.andiamoitalia.com. 
Facebook Comments