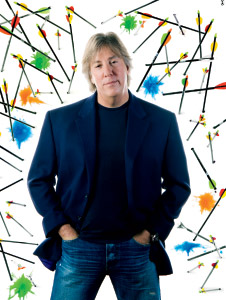 They chose to visit those on their list at night, a little after suppertime, when most people are home.
At least 80 and as many as 100 federal agents, nearly all of them volunteers, spread out and started approaching doorsteps on the last day of November 2005. They assembled a small army because they didn't want any of their targets to have a chance to "get their stories straight."
Two were fitness trainers. Two were paralegals. One was a writer, who, like another subject, was asked if she'd had sex with her employer. Many were lawyers, and many were asked how they voted in the 2004 presidential election or if they'd voted for Gov. Jennifer Granholm. They were told they were guilty of a federal felony — though the agents didn't know if this was true and were not at their homes to arrest anybody. Some were told these things as their kids or other loved ones looked on.
All of the people confronted that night by the FBI, and a few by IRS agents, had contributed $2,000 to the 2004 presidential campaign of John Edwards, a Democrat. It hadn't been a financial strain for even the lowest-paid among them. They were all reimbursed by their employer, Geoffrey Nels Fieger.
Geoffrey Fieger is a very high-profile man who breathes publicity — a degree-holding theatrical performer who denies ever being anything but sincere. He is often bombastic by definition, but complains that many of his most outrageous public utterances were attempts at humor, snatched out of context. There's very little middle ground in his audience.
Fieger says flamboyant is the most common of the many words used to describe him, "like I'm some kind of peacock."
By contrast, Fieger's law partner Vernon "Ven" Johnson doesn't cut much of a public profile. His style is more contained, although he has shouted at Fieger when the two were in court, trying a case together. All of those visited by federal agents in 2005 were subpoenaed to appear before a grand jury and, in some cases, later called as prosecution witnesses in the United States of America v. Geoffrey Fieger and Vernon Johnson, the campaign-finance trial that played out over the course of five weeks in 2007.
Both men were charged with conspiracy and illegally contributing to the Edwards campaign in the names of employees, relatives, and friends by collecting their donations and repaying them with salary bonuses or other means.
Neither man denied reimbursing any of them.
Though the word "reimbursement" does not appear in the federal laws under which both men were charged, the judge ruled before trial — and later told the jury — that it is illegal.
Fieger and Johnson were found not guilty on all counts.
Unless he has a change of heart, the trial was the last for a tall, leather-fringe-and-cowboy-hat-wearing, long-haired lawyer from Wyoming, now 79, named Gerry Spence, commonly regarded as the best trial lawyer in America —  even by his client, Fieger, who reckons himself among the nation's finest.
Johnson was defended by a local trial lawyer who grew up on the streets of Detroit and rose to be one of the most respected practitioners in Detroit courtrooms. Spend any time there, and you'll hear cops, lawyers, and judges all say "Fish is good." It's the affectionate nickname hung long ago on Steve Fishman, used even by the judge in the Fieger/Johnson trial.
After Spence introduced himself to the jury, and told them where he came from, Fishman followed, making himself real:
"Good afternoon. My name's Steve Fishman. I'm from Wyoming — Wyoming and Curtis, Mumford High School. This is Ven Johnson, and he's my client."
The trial is history and, in the winning side's estimation, historic. For the record, the U.S. Department of Justice declines comment on any of it.
It's important to tell an interesting story and to tell your story in an honest and interesting way. There are players in the courtroom. We didn't have a choice as to who those were. So these are the players in this drama, and it is a drama. I think a good trial lawyer has to be aware of what's happening in the courtroom — that is, what kind of a drama is occurring. Who are the bad people and the good people? Who is the villain and who is the hero?
—Gerry Spence, Aug. 27, 2008
U.S. District Judge Paul D. Borman, Eastern District of Michigan, Southern Division, was the boss, and there was never any question about it in his often-crowded downtown Detroit courtroom. A little more than three weeks of the trial were taken up with evidence, including testimony from nearly a score of prosecution witnesses. There was just one witness for the defense — Fieger himself. Most of the remaining time was spent on legal arguments by both sides, including an inch-thick pretrial defense motion to throw out the government's indictments and its case.
The gist of the document was that the federal government, specifically the George W. Bush White House and the Alberto Gonzales U.S. Attorney General's office, had been selective and vindictive in targeting the defendants for criminal charges because Fieger had been an outspoken critic of both. Ven Johnson, in light of this argument, was a victim of circumstance.
The defense claimed that "prominent Democrat" Fieger, who had challenged and was soundly beaten by incumbent Republican John Engler in Michigan's 1998 gubernatorial race, was targeted, in part, because he had "encouraged the people of Michigan to vote for John McCain and against Bush which caused (sic) droves of Democrats to the polls and gave McCain a win" in Michigan during the 2000 presidential primary.
To support their claim that a malicious White House was out to get Fieger, the defense pointed to a Bush speech at Southfield's Lawrence Technological University the day after the primary. In it, Bush made clear that he was aware of Fieger's political activities, referring to him in the name of Fieger's best-known client, right-to-die poster boy Jack Kevorkian.
"Somebody was telling me that this Dr. Kevorkian's lawyer's making noises," a clearly angry and animated Bush said. "Somebody told me that he is, uh, going into our primary to try to influence it. There's nothing we can do about that except for this: We can rally our friends and neighbors. We can rally like-minded folks to go the polls and say to Kevorkian's lawyer, 'You're not gonna get to pick who the nominee of the Republican Party is!'"
The defense alleged that Alberto Gonzales personally approved the "grand-scale raid" on Fieger's law firm and sent Justice Department lawyer M. Kendall Day to join Detroit Assistant U.S. Attorney Lynn Helland in prosecuting Fieger and Johnson.
It was, the defense argued, an example of the "highly publicized highjacking (sic) of the Department of Justice" by the Bush White House and Gonzales "to carry out politically motivated investigations and prosecutions targeting Democrats."
Judge Borman didn't buy it.
He refused the motion and went further, forbidding the defense to utter the names of Bush, Gonzales, and others they claimed were out to get Fieger. Borman allowed reference only to "the powers that be" in Washington.
And he made another signal pretrial ruling, later included in his instructions to the jury. Although no case law specifically defined reimbursement of campaign contributions as illegal, Borman said it was.
"Nobody believes it, that the judge actually instructed the jury that I was guilty," Fieger says. "I mean, that shocks lawyers. You don't instruct juries that what a party did was wrong. That's the decision for the jury. When they start finally recognizing the historical value of this trial, besides the fact that it was Gerry Spence's last trial, they'll see that the court instructed the jury that we were guilty."
Meanwhile, Spence wasn't coy about his reputation as a sight to see in the courtroom. His many big wins include the acquittal of former Philippines First Lady Imelda Marcos against federal racketeering charges, and a $10.5-million verdict against defense contractor Kerr-McGee in the suspicious death of whistleblower employee Karen Silkwood. (Her story was told in the 1983 Oscar-nominated film Silkwood, with Meryl Streep in the lead.)
Spence is a self-described country lawyer in the way that Clarence Darrow, Abe Lincoln, and Atticus Finch were country lawyers, and is known to push the limits of trial judges' patience. His detractors (as have Fieger's) have called him uncontrollable.
"I think that my reputation as a trial attorney and as an author made it more difficult for me, because I've written a good deal about trial work," Spence says. "These prosecutors tried to make it appear to the judge that I wouldn't be controllable, that I would run wild and loose.
"They quoted to the judge from my book, called Win Your Case, out of context to make it appear that I really was a bad rogue in the courtroom. In response, I provided him the whole book to look at.
"What he took from the book, I can't say. But I have spent an entire lifetime in the courtroom, over 55 years, and I have never been cited with contempt — never even threatened with contempt. No kidding."
Fieger, on the other hand, has felt the wrath of judges both inside and out of court, and it was up to Spence to control him as he sat at the defendant's table with his law partner, both accused felons. It was the most important case of Fieger's life, and it wasn't his to argue.
"Here I am defending probably the best trial lawyer in America," Spence says. "I think he's as good a trial lawyer as I've ever seen, and certainly he's better in his prime than I am in my waning years, I would think. He has more energy, he has courage, and he's a fighter.
"And although that may take him over the edge sometimes, so far as judges and prosecutors and insurance companies are concerned, it's the characteristic that he has that has made him a really great trial lawyer.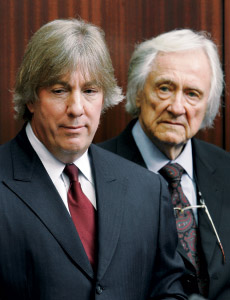 "His whole life and his future and the future of his family, his license to practice — everything is on the line, and he has no control. It's a wonder that he was able to maintain his sanity.
"So he's sitting there next to me in the courtroom listening to what the prosecution is saying and trying to figure out how we should respond to it. And some of his responses were very powerful and showed a good deal of emotion. Sometimes it was difficult to control that."
If the tale of the tape says anything about how this played out during trial, prosecutors objected more than 360 times to statements or tactics by the Fieger/Johnson defense team, compared to a little more than 100 objections raised by the defense.
In some instances, Judge Borman himself objected to what the defense was doing, leading Spence to raise the issue.
"I would appreciate it if you would let the prosecution make their objection instead of the court making the objections and the rulings," Spence said to Borman during testimony by the first of 19 witnesses for the prosecution. "It just simply makes it look like the court is on the side of the prosecution. And I know that isn't the case."
Borman assured him that it was not. But the exchange prompted government prosecutor Kendall Day to decry Spence's complaint as a battle tactic: "Your Honor, this is exactly what Mr. Spence writes about in his trial books — forcing us to object so that the judge 'takes the side' of the prosecution, and the jury holds it against the judge and the prosecution at the same time."
Borman didn't see it that way: "I read the whole book. I'm not finding anything wrong with what Mr. Spence is doing."
We give out bonuses three or four times a year. Somebody went out and bought a refrigerator over the weekend and came back the next Monday and said, "Geoff, are we going to get bonuses? I bought a refrigerator and I really don't have the money to pay for it." And I gave the whole office bonuses. So was that refrigerator mine when I gave him the bonus?
—Geoffrey Fieger
The wording of the federal campaign-finance statute under which Fieger and Johnson were charged, United States Code 441f, was a critical issue in trial:
"No person shall make a contribution in the name of another person or knowingly permit his name to be used to effect such a contribution, and no person shall knowingly accept a contribution made by one person in the name of another person."
The defense readily admitted that the Fieger firm reimbursed donors to the Edwards campaign, including employees, friends, and relatives, but insisted that if Congress had intended to include reimbursement when it wrote the law, it would have done so.
In an unsuccessful argument before Borman, Spence invoked one of his wife's sayings:
"Imogene Spence would say, 'How hard is that?' If they wanted to use the word 'reimbursement,' how hard is that?"
That took place out of the jury's hearing. But when he put Fieger on the stand as the only defense witness, Spence expanded on the theme. If those who made the reimbursements were criminals, they asked the jury, then wouldn't those who were repaid for making campaign contributions also be criminals? People like Fieger's mother, June; or his wife, Keenie, a full-time mother of three; or any of the lawyers in Fieger's firm; or any of their relatives who donated to the Edwards campaign.
Spence asked Fieger on the stand if he had researched campaign-finance law, and Fieger said he had, finding nothing in the law or any court rulings, including the Supreme Court, that prohibited reimbursement.
"I come to you and say, 'Mr. Spence, I'm going to send in a cashier's check to John Edwards and I'm going to say it came from you,' and you said OK," Fieger testified. "You can't do that either, because it's not your check; it's mine. And I'm using your name and you're giving me permission to use your name. That didn't happen."
Spence: "So did all the people who gave and who you reimbursed use their own names?"
Fieger: ["They used] their own names and their own checks from their own bank accounts with their own money — unless you say because all their money comes from us, because they work for me, all their money comes from me. None of their money is theirs, that all their money is mine. So they
could never make a political contribution because they get all their money from me. To say that their contribution is my contribution because it came from money that I gave to them would make them all criminals."
This led to what Spence now says was the only issue left for the defense to argue after Borman's pretrial ruling that reimbursement is illegal:
Did Fieger and Johnson "willfully and knowingly" make and arrange for illegal campaign contributions?
"That was the total defense," Spence now says. "Do you think Mr. Fieger knowingly made a criminal out of his wife and mother? Do you think Mr. Johnson, when he reimbursed his daughter, intended to make a criminal out of her?"
For the prosecution's part, it was clearly established through witnesses and documents that the Fieger firm indeed solicited contributions, reimbursed employees for the amount of their contribution — almost always the legal maximum of $2,000 — as well as paying taxes and other expenses required of income.
But when it came to whether Fieger and Johnson knew what they were doing was illegal — and conspired to do it anyway — the government's case took some hits, in most cases from its own witnesses. One government witness after another was called to the stand, and one after another testified that they had been asked for, gave, and were reimbursed donations to the Edwards campaign. Then, under defense questioning, one after another also testified that neither they nor Fieger and Johnson would willfully and knowingly put everything at risk by making those donations if they were illegal.
All of those witnesses called by the government had been visited by FBI agents on the night of Nov. 30, 2005. The defense called it a "raid" on a scale unprecedented in investigations of campaign-finance cases.
They were called to answer questions by a federal grand jury. They were forced to testify by being granted immunity for their own alleged criminal acts. But there was one significant exception.
They were fully armed, these agents, knowing full well that they were simply going to a lawyer's house under the guise of serving a subpoena. Apparently, I'm a pretty big threat. [But] I'm a lawyer, for chrissake. I'm the biggest wimp you've ever seen. —Ven Johnson
If the high-profile, combative, audacious, and aggressively anti-Republican Fieger was indeed the focus of the government's punitive attention in this case, then why wasn't Ven Johnson also forced to testify under a grant of immunity?
"You might want to ask them that," Johnson says dryly. "The answer is because I wouldn't lie for them. If they grant you immunity then they want you to say what they want you to say. What they wanted me to say was a lie.
"I don't lie for anybody."
In the vernacular of the street, the defense view was that a vengeful government wanted Ven Johnson to "flip" on his law partner, to give statements and testimony against Geoffrey Fieger, and that was the only reason he was charged.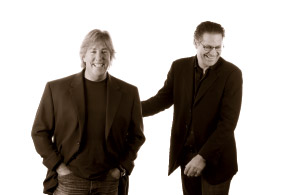 Why, Fishman asked the jury in his closing arguments, is Ven Johnson here?
"I'll tell you why he's here," Fish said. "He's a tennis player, for God's sake. And they thought if they charged him, that he'd be weak. And he'd tell me, 'Look, Steve, go over there and make a deal with them somehow. Get me immunity; get me something. Whatever they want to hear, I'll tell them.'
"But they were wrong. [Johnson's] not weak. He wouldn't do it. He was willing to sit there and go through all of this for all these years, all these days in court, because he didn't do anything wrong.
"You wouldn't have believed him anyway: 'I knew it was wrong, but I did it. I'd throw my daughter under the bus, my co-workers under the bus.' But he wouldn't do it because he's not that type of person."
Fishman reminded the jury that three of the government's own witnesses testified to the quality of Johnson's character.
"Steve Fishman was a godsend," Johnson says of his attorney. "I couldn't have been represented better by anyone. The sad reality is that, although obviously I highly respect Gerry Spence, Steve Fishman's conduct in that courtroom proved, if there was ever a doubt by anybody, he was the best lawyer in the courtroom — as I told him off the record — other than his client."
Johnson says the defense learned after the verdict that government prosecutors staged mock trials of Fieger at least twice before taking their case to a real courtroom. "Never once did they even mock-try the case against me," Johnson says, "because they always assumed I wouldn't be there.
"I'm a single father raising a teenage son," the usually subdued Johnson says heatedly. "This is the same son who, when he was 13, had the wonderful opportunity to meet the FBI at my door at 7:30 at night, who allegedly were there to serve me with a subpoena. [But] they never served on me. We found out at trial they were there to exert pressure on me to bring a copy of the key to allow them into the firm so they didn't have to break down the door. It's unbelievable the temerity that these people have. They knew it was crap, knew it was wrong, and they still did it anyway.
"Obviously, these people were out to get Geoffrey. But what gets lost in all this is how they were willing to do all this to me, knowing full well that they had nothing, and yet continued to do it because I wouldn't play their game.
"The [politicization] of this case was a lot more than just my partner, and that kind of gets lost in all this. They were willing to convict and ruin an innocent man — a person that they knew was innocent."
Had you, as a lawyer, ever heard of a raid with 80 agents, more than were at Tora Bora trying to find bin Laden?
—Gerry Spence, with Fieger on the witness stand, posing a question that Judge Borman called "beyond objectionable."
Spence is circumspect when asked today if, given the frequency of Borman's findings that Spence had asked objectionable questions or made objectionable statements in court, he believes the judge was biased in favor of the prosecution.
"I'm not gonna say that, because I'm not confident that he was," the now semi-retired trial lawyer says. "But I am confident that he intended to make sure this case was tried within very narrow limitations, and it was.
"I think he ended up sort of liking me. I think that we got along in the trial pretty well. And he's a judge that you can't help but like, as well."
Spence is not at all offended by Fieger's description of him as "a brilliant simpleton," one that Fieger is quick to explain: "He thinks like a regular person. He doesn't think like he's in a better position than [the jurors] are. He doesn't think that he knows more than they do. Not only doesn't he act it, he really doesn't think it. He really is like everybody."
Spence explains that the point is to not think, act, or sound like a lawyer when working in front of a jury.
"One of the things that you have to be sure to understand is that lawyers and judges have been trained to use their left brain," he says. "The intellectual side takes over to the extent that they can't feel, they can't get a hold of their feelings. And as a consequence they can't really communicate in an effective way to a jury. …
"Justice ultimately is a feeling. What is fair and what is just is a feeling. And what is dishonest is revealed in our feelings of repulsion. What is cowardly or what is courageous is also something that is felt. And if we can't communicate our feelings to others, we are, in effect, helpless in a courtroom.
"So if you were going to adjudge what was wrong with the prosecution, I think a good deal of what I just said had application to that.
"They helped me quite a bit in this case. They objected by actual count 24 times to my final argument in an attempt to make my final argument ineffective. If you're interrupted 24 times, it creates a problem, wouldn't you say?
"But it also creates a problem for them. [The prosecution] became people who did not want the jury to hear the whole story. They became the people who really were obstructing justice instead of the defendants. It appeared in the course of the trial that they didn't want the whole story to come out.
"It seemed to me that this case was one of the last epic battles that had to take place in the field of preserving for the American people the trial lawyers of America. The jokes about lawyers are so ugly and we've been held up in infamy and shame across the land, by corporate power mostly, and government — which corporations control in this country in most ways.
"If they can destroy Geoffrey Fieger, then they can destroy any lawyer in America they want to destroy."
If I had known how Judge Borman was going to rule, I wouldn't have done it in the first place. Judge Borman ruled that what we did was illegal. I'm not in the business of thumbing my nose at judges.
—Geoffrey Fieger
Fieger has won a lot, and he had a lot to lose.
His law firm is housed in a stately but contemporary compound that covers most of a city block on 10 Mile Road in Southfield. It began as a small ranch house used for law offices by Fieger's father, Bernie, who moved his practice there in 1964. Vastly expanded, it now holds not only offices and law libraries, but a professional TV studio; a serene resting place centered on a water cascade known as Fieger Falls; a barroom that Fieger bought, and moved intact, from the late and lamented fine-dining restaurant the Golden Mushroom; fine art, and countless framed caricatures of Fieger that have appeared in the press; a collection of first-edition works by Clarence Darrow; a full-size courtroom for mock trials and press conferences, ringed by a mezzanine that gives it the feel of a medical operating theater; a massive saltwater aquarium that once held sharks, eventually eaten by tougher fish; and a Volkswagen hubcap from Dr. Kevorkian's deathmobile.
Trial law has been very, very good to Geoffrey Fieger, perhaps most of all in the verdict that allowed him to continue to practice it, and to live the way he does.
"Trials are about credibility," he says between sips of a Pellegrino. "Who's trustworthy and who's not. Juries selected — they don't know anything about the law; they don't know who to believe. They don't like to believe that they could have a government or a prosecutor who would lie, who would do anything just to obtain a conviction or a win.
"But they try their best to be fair, and ultimately all decisions in a courtroom are made by juries, at least — not judges, because the judiciary has become so politicized."
Yes, Fieger says, he was a "bundler," someone who puts together many individual political contributions, often repaying those who made them. It was a practice finessed by Bush Republicans, he says, and done thousands of times in every major election since Bush's first run at the White House in 2000. Rather than being charged as felons, Fieger says, some are instead rewarded with U.S. ambassadorships.
But he won't do it again, even with a not-guilty verdict.
"Of course I would never do that," Fieger says. "I'm not going to go out and intentionally do something that I've got a federal judge saying is wrong. But nobody had ever said that before. Do I believe he's correct? No. But I'm not going to rub his nose in it. I'm not going to defy him. I'm going to respect his ruling.
"It will not come to pass to be the law. But he said it to me; that's enough. I respect him enough for that. I've got an issue with this, and I believe quite honestly that the contribution I've made to that law is so substantial that I think nobody else will ever be charged with it.
"But I'm not ultimately self-destructive."
Facebook Comments