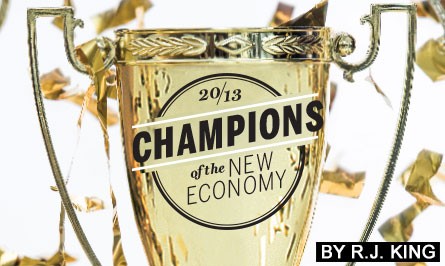 Yash Sutariya
President and owner
Saturn Flex Systems Inc., Plymouth
Listen to the Champions of the New Economy Interview

Standard MP3 Podcast: Download
Why he's a Champion of the New Economy: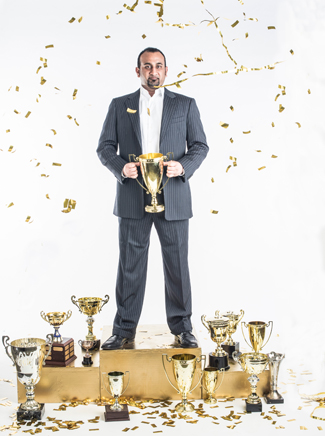 After earning a finance degree at the University of Michigan in Ann Arbor, Yash Sutariya joined Southfield-based Stout Risius Ross as a consultant in the valuation department before transferring to bankruptcy and turnaround management. "Little did I know those skills would come in handy," he says, explaining that his family-owned company, Saturn Electronics, saw its revenue plummet from $22 million in 2000 to $12 million in 2002. After joining Saturn Electronics as a vice president in the midst of its revenue drop, Sutariya relied on his training to find untapped niches in the design and production of printed circuit boards for the automotive, aerospace, medical, and manufacturing sectors. In 2011, he acquired a related company, Saturn Flex Systems Inc. in Plymouth.
How did you stop the losses at Saturn and reverse course?
There was a three-week period before the holidays (in 2001) when we lost two accounts that made up $9 million in combined revenue. We made the mistake of putting all of our eggs in one basket. We were entirely automotive, and we produced a product in vast quantities that had low to medium technology, meaning it was fairly easy to produce. So most of the business went to China. The printed circuit board market was a $12 billion industry in North America in 2000, and it dropped to $4 billion in 2002. The first thing you do in a turnaround situation is to stabilize the business, and the second thing you do is look for growth opportunities.
Where did the newgrowth come from?
We were like Chevy Chase shooting down the hill in that saucer he sprayed silicone on in the movie Christmas Vacation. You're just trying to hold on, and you don't exactly know where things will stop. Once we got things stabilized, we sought out orders that had a lot of technological needs that could be produced in lower volumes. We took the supermarket approach — we were too big in one sector, so we became a master of multiple niches. Now, no one industry accounts for more than 20 percent of (annual) revenue, and no one company accounts for more than 10 percent (of annual revenue). Today we're in aerospace/defense, industrial controls, commercial electronics, LED lighting, and several other industries. Our clients include the Big Three automakers, Lockheed Martin, Rockwell Corp., Cooper Lighting, Ultra Electronics, and many others. We steadily were able to grow the business so that last year we had $39.9 million in revenue. We now have more than 300 clients, whereas in 2000 we had three clients that accounted for 75 percent of our sales.
What are your biggest challenges today?
Getting people to do things the way I would do them myself. I'm trying to duplicate myself with my team. Not to be arrogant, but I'm 37 years old and I am one of youngest people in the industry. People will do things the same way forever if you let them. But we want to initiate change in better managing production, quality, and customer service. We also want to expand our exports, which today account for 10 percent of our (annual) sales.
How do you market your offerings?
We market from lowest cost to highest return. So we distribute our knowledge base, rather than trying to spend all of our time searching for new clients. We host educational webinars, we do high-level speaking engagements at industry events, and we publish technical articles in trade publications. I was published five times last year in The PCB Magazine (Printer Circuit Boards) and SMT Magazine (Surface Mount Assembly). Once the articles come out, we post them on our website and tag them so we're high up on Google searches. As a result, our sales reps spend 90 percent of their time servicing new and existing clients, and the other 10 percent of their time is spent on finding new leads.
How do you fold your recent acquisitions into the overall mix?
Two years ago I acquired Saturn Flex Systems Inc. in Plymouth (the company has its headquarters in Alpharetta, Ga., north of Atlanta), and I recently acquired Alpha Circuit Corp. in Elmhurst, Ill., which is outside of Chicago. I must be a glutton for punishment. If Saturn Electronics is the semitrailer, Saturn Flex is the Ferrari in the garage. Saturn Flex takes on projects no one else will, like building circuit boards in tiny modules that are used for human implantable devices. They were nearly out of business when I got them. So I do the same thing: stabilize the business and look for growth opportunities. Alpha will be another turnaround. They have no specialty; they were trying to compete in the general (circuit board) market. Our goal is to get them more specialized.
 
Andy Greenlee
President and CEO
US Farathane Corp., Auburn Hills
Why he's a Champion of the New Economy: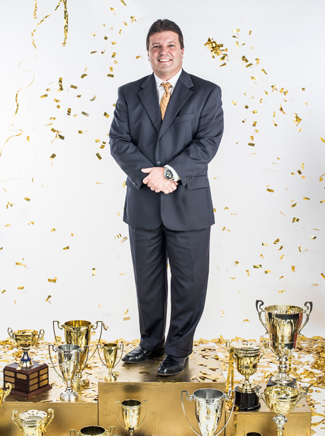 With more than 90 percent of its sales in the automotive industry, US Farathane Corp., a supplier of plastic trim, molding, and parts with eight facilities in Michigan, saw the 2008 global financial crisis coming. "But that still didn't mean we sailed through it without any challenges," says Andy Greenlee, president and CEO of the Auburn Hills-based supplier which last year posted $270 million in revenue. "We had to tighten our belts, pull back on spending, initiate cuts, and freeze our 401(k) plan. Everybody in the company saw a reduction."
The auto industry struggled in 2008 and 2009. How did you weather the storm?
We were aggressive early on and had a plan in place. We worked extremely hard with all of our partners, our banks, and our suppliers. Communication was a big part of it. If our team doesn't understand what's going on, and how we're going to get out of it, there's going to be a lot of confusion. As part of our plan, every two weeks I wrote and distributed (an electronic) memo to all of our employees telling them where we were at, where we needed to be, and how we were going to get there. While we made cuts, we made a commitment to reinstate things once the business turned around. And we did that.
How did you manage to build a 240,000- square-foot headquarters amid a challenging lending market in 2010?
We've always maintained a strong relationship with the banking community. We were in Sterling Heights, but we had run out of room (to grow) and we had to have more square footage for R&D and office space. Basically we had to double the footprint. We tried to look for a building that would fit our needs, but there was nothing out there. Had we tried to renovate, it would have cost about the same had we built new. What helped on the financing side (for the new headquarters) was that we had booked business. What's more, we were able to continue to manufacture in the building in Sterling Heights.
Where do you see growth coming?
I see growth through reaching into new markets — including overseas — while continuing to serve and enhance our current customers. We work with the Big Three automakers, as well as Honda, Volkswagen, and Mercedes. Last year we produced more than 100 million parts, 58 million of which were headrest guides. We have our parts on more than 60 vehicle platforms, so it takes a lot of planning and coordination to make it all happen. We also serve the heavy truck and geothermal markets. We monitor our supply side very closely, especially as it relates to material costs.
What's your biggest challenge?
We are doing fairly well, but as we become more successful, the challenge will be to maintain our culture, passion, and pride. We're not having trouble with that, but it is something I focus on every day. At one time I knew every employee in our plants, but now that we have 1,900 workers, that's been more difficult. I started here in 1996 (as an executive vice president) and I still enjoy coming to work each day. If your team is driving results, it's better for everyone. Our employees actively recruit people to come work here.
How do you compete for engineering talent in a tight labor market?
It continues to be a challenge. If you have the right culture and a dedicated staff, I think potential employees pick up on that when they're touring your facilities and meeting your employees. I think the state of Michigan (under Gov. Rick Snyder) has done a tremendous job in reducing business taxes and streamlining regulations. The things that Gov. Snyder and the Legislature put into place will help draw and retain businesses in the short term and the long term. Michigan also is blessed with natural resources, and there are plenty of great places to live and visit. It all helps. We are looking forward to more growth here.
Ron Utterbeck
CIO
GE Advanced Manufacturing Software Technology Center, Van Buren Township
Listen to the Champions of the New Economy Interview

Standard MP3 Podcast: Download
Why he's a Champion of the New Economy: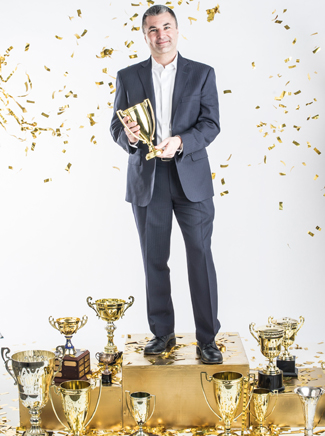 As CIO of General Electric Co., Ron Utterbeck orchestrates the generation and delivery of billions of pieces of data on behalf of 300,000 global workers. But in recent years, as data-sharing began to grow, he says he felt more like a digital traffic cop than a visionary leader. "Apart from all the emails, we had a hard time connecting our veteran workers with our younger employees," says Utterbeck, who also serves as director of the GE Advanced Manufacturing Software Technology Center in Van Buren Township. "Unless our workers met at a water cooler, there wasn't a good way for them to share connections, knowledge, and ideas across the corporation." To bridge the divide, Utterbeck and his team took the best of social networks like Facebook and Twitter and developed GE Colab.
How does GE Colab work?
Most everyone is familiar with Facebook, and while you might share a picture on Facebook, you would never share an internal file from work. We thought about how we could take some of the best things from social networks and apply them internally at GE. In essence, we wanted to harness our collective brainpower and make the world a lot smaller place for our employees. If you think of GE Colab as a virtual water cooler, it allows you to share best practices across the 175,000 workers who are now on the network (the program was launched in 2012). If one of (GE's) workers in India has a problem, they can post it on GE Colab and within minutes there will be multiple responses. The system offers different groups, file-sharing, video-posting — you name it. We brought all of those features together in one platform, rather than have all of these dispirited offerings. We continue to add functionality and applications so you can approve a purchase order on the spot, rather than (having to) go to a separate program and fill out all of the paperwork.
What other ways are you driving efficiency?
We've developed (internal) mobile apps that drive customer efficiency. For example, in our health care division, we have MRI machines set up in hospitals in a given region, and they check in virtually, now, to provide a status report. It's like calling home. We've since added to that. When a part breaks down, a service engineer in the field gets an alert so that they can incorporate (a repair visit) into their daily route rather than reporting back to the office, responding to a phone call or email, and then (going to) service the problem. It also works in our energy division. We have built a lot of wind farms, so when there's a problem with a turbine, the engineer knows which one it is — say, No. 172 of 300 (units). It's a great timesaver.
Why did GE establish its Advanced Manufacturing Software Technology Center in metro Detroit rather than Silicon Valley?
It's all about access to talent. Michigan is a great place to do business. We've been able to recruit great people with the right skill sets. When we started, we hired seasoned professionals, and now we're hiring more junior members. We really like that balance, because I think you have a better team when you continually enhance the career and development pipeline. Right now, we have 935 employees and we plan to have 1,100 (workers) in the next year and a half, and 1,400 down the road. We have every IT profession covered here (for the corporation), including health care, power and water, appliances, lighting, and aerospace. It's quite a talent base.
How do you balance workflow between GE's specialized businesses and everyday consumers of, say, kitchen appliances?
GE Colab provides greater efficiency among our specialized businesses, and we harness the social aspects of the Internet to help develop better consumer products. We look at what people are saying after they buy one of our appliances, and we gather all of those responses and turn them over to our product design team. Our whole appliance line has gone through a complete redesign, so we leveraged a lot of information from consumer sentiment about our washing machines or refrigerators. It's candid feedback, quite frankly.
Joseph L. Welch
Chairman, President and CEO
ITC Holdings Corp., Novi
Why he's a Champion of the New Economy: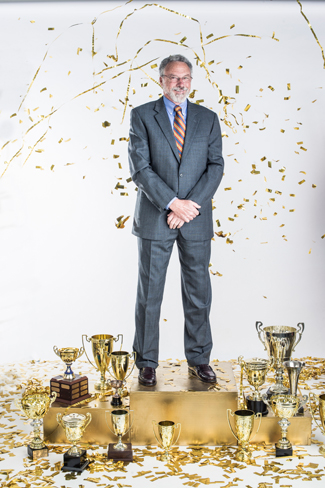 Operating the nation's largest independent electric transmission company, Joseph L. Welch — chairman, president, and CEO of ITC Holdings Corp. in Novi — isn't one to stand still. By the end of the year, ITC is expected to merge with Entergy Corp., which oversees some 15,000 miles of electric transmission lines in Louisiana, Arkansas, Mississippi, and Texas. The merger, which will double ITC's size, will give the company "a footprint from the Great Lakes to the Gulf Coast," Welch says. ITC was spun off from DTE Energy in 2003. Since then, the company has acquired and operates transmission lines in Michigan, Iowa, Illinois, Minnesota, Missouri, and Kansas.
What will your growth strategy be following the Entergy merger?
The first thing is for us to stay independent. We're not affiliated with anyone who is a market participant in terms of users, or customers. And we don't compete with energy providers. Our growth strategy is to acquire, rebuild, and modernize transmission lines. Historically, the systems we acquire have lacked investment and consist of older equipment. We upgrade those systems and utilize technology to improve, repair, and do maintenance work. We'll continue to look at mergers such as the one we're working on right now (Entergy), but it will be some time before we move forward on another one. Once the merger is done, (the changeover) needs to be understood by all (employees). That can be a two- to three-year process. We would not engage in another merger until we get Entergy operating to our standards.
How will you merge the two companies?
You don't get a tactical advantage on the human capital side. The systems are separated by thousands of miles. There will be a regional headquarters in Jackson, Miss., but the corporate headquarters will be in Novi. Where we see big savings is in economies of scale. We are one of the largest consumers of high-voltage systems, and we will have greater buying power with the completion of the merger. We source a good deal of new equipment from the Netherlands and Japan; there are no domestic suppliers. and construction techniques will be utilized, which will add more savings. Consumers, including residents and businesses, will benefit from better operating systems and new equipment.
Why have municipalities and utilities struggled to maintain electric transmission lines?
It goes from the simple to the complex. When communities were adding electrical lines 65 years ago, there were huge cost considerations and they had to push through rate hikes. Naturally, there was some pushback. Back then, cost-savings were a big thing — but if you look at something as simple as wooden poles, well, over time they rot. So now we use all steel poles, which will last virtually forever. We stopped using copper 40 years ago, so that has to be sequenced out. We utilize more composite materials, and the transformers are better insulated now. We don't use environmentally offensive oils. We now have diagnostic equipment where we can trouble-shoot problems with computers. The point is, all of these upgrades cost major money, and that's a big reason why improvements have been put off.
With the advent of cyber attacks, how do you ensure a computer hacker doesn't take over your network?
Cyber security is a big issue. The more Internet-based you become, the more firewalls you have to install to limit access to the system. We continually monitor our systems, we continually test our systems, and we utilize best practices. Our goal is to deliver electricity in the most efficient way possible, but we're not going to cut back on security.
Since the Nixon administration (1969-74), there has been talk of developing a national energy plan. Why don't we have one?
Everyone understands that reliable energy is needed — whether you're a homeowner, a small or large business, or an institution. The problem is that there are no quick fixes. What's more, there is a lot of lobbying activity that prevents a national energy plan from being adopted. Changing that system requires pain and sacrifice, and no one seems to be able to tackle it head-on.
Ron Harwood
Creative Director and Principal
Illuminating Concepts, Farmington Hills
Listen to the Champions of the New Economy Interview

Standard MP3 Podcast: Download
Why he's a Champion of the New Economy: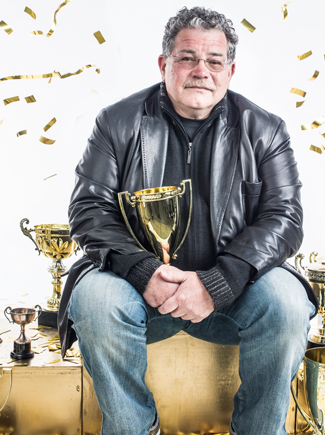 In the last six months, Ron Harwood, creative director and principal of Illuminating Concepts in Farmington Hills, launched a division called Intellistreets, an LED street lighting system where individual poles are loaded with applications such as cameras, digital signs, wireless networks, and speakers. The system targets municipalities, universities, commercial developers, and hospitals; customers can order one or multiple features based on their needs. In addition, Harwood recently started a finance arm to help municipalities upgrade their streetlights with new LED bulbs. On average, the LEDs last five times longer than conventional bulbs, while cutting energy use in half.  
How did you get started in the lighting design business?
It was 1981, and I was doing design build electrical contracting. A number of clients asked me to design their lighting projects, so I launched Illuminating Concepts. Today we have 60 employees and we work all over the world on behalf of building owners, casinos, shopping malls, and universities. Creative lighting design is a form of entertainment, and it's constantly evolving. Before — with the introduction of LED technology — our clients wanted to use a lot of colored lights to highlight their buildings; now people are moving away from colored lighting. They're focusing more on light as a form of art they can utilize to focus on architectural elements such as the top of an historic building.
Many communities are dealing with financial challenges. Has that affected your business?
Finances are tight right now, and everyone wants to see a return on investment. Lighting promotes safety, of course, but municipalities want to know how they can save money in an environment of rising energy costs. We work with them to find creative ways to save energy. We work with mayors all over the country and show them how a great lighting program helps repopulate cities after the workday is over. It helps bring people to an urban district to visit stadiums, concert halls, restaurants, and festivals. The action is in downtown areas, which are becoming entertainment districts. We let the controlling stakeholders know what a connected street lighting system can do for promoting pedestrian traffic, safety, and efficiency.
How do you integrate wireless technology into Intellistreets?
In the last couple of years, there's been a sea of new technology. With a wireless control network, the lights communicate with a home base. One thing that saves communities money is maintenance. When a light component needs to be replaced, a module on a streetlight alerts home base, meaning the municipality or business can better sequence equipment repair trucks. If there is a danger such as a natural gas leak, the police can use the speakers on the streetlights to communicate with pedestrians. You can reroute traffic via digital signage. Cameras also act as a crime deterrent.
Where is Intellistreets operational?
Right now we are in London, the Netherlands, Sweden, and a few large communities in North America. We have pilot programs in Auburn Hills; Las Vegas; New Orleans; Asbury Park, N.J.; and Boston. We also are looking at opportunities in Detroit, where I was born and raised. We'd like to (equip) downtown Detroit, Midtown, and the other neighborhoods, especially as (the Michigan Legislature) recently approved a lighting authority to repair the streetlights in Detroit. We'd also like to do work on the M1 Rail line (project).
How have you integrated the new division into your overall company?
Intellistreets accounts for 10 percent of our business. Next year it will be 30 percent, and in three years it will be 50 percent (in North America). Apart from urban districts, we're working with shopping malls to enhance their lighting and reduce their energy costs. In addition, with digital signage, the malls can advertise their tenants or offer promotions. The good news is we can sit down with the decision-makers and get things done, which means we don't often appear before public bodies like a city council. Speed to market is what we're all about.
Matt Mosher
Founder and CEO
HiredMyWay.com, Detroit
Listen to the Champions of the New Economy Interview

Standard MP3 Podcast: Download
Why he's an Emerging* Champion of the New Economy: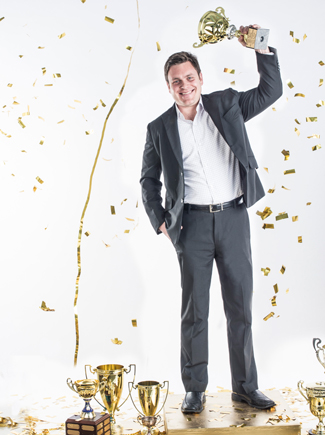 Matt Mosher was 15 years old when he started his first company — offering and servicing saltwater aquariums. Two years later, he sold the business. "I got tired of cleaning fish tanks so I launched a landscaping construction firm," Mosher says. After adding a property management company to his portfolio in 2008, Mosher began looking at ways to better pair recruiters with job candidates. He launched hiredMYway.com in 2010 and, soon after, started a related site called CollegeTopTalent.com. Together, the two sites streamline the hiring process by better organizing and qualifying candidates.
How do you manage three companies at once?
I tend to be very visionary, and I'm good at building infrastructure and putting people in the right place. You find the right people by having a good reputation and treating team members well. I have an intuition for finding the right personalities for the jobs that need to be filled. Everyone is treated as an equal. Even though there are different skill sets, the people who work here feel they have a voice and (believe) they can make a difference. One of my strengths is providing constructive criticism, along with encouragement when things are going well. As for time management, I spend about 90 percent of my professional time on hiredMYway.com (on average, per month), with the rest devoted to the other two companies.
What's next for hiredMYway.com?
We are in hyper-growth mode. Since the fall of 2012, we've been laser-focused on growth. We established a solid business model in terms of revenue-generation and growth. Our goals are to make the company profitable within a year while expanding at a fast pace throughout the United States from our original Midwest reach. We built a great product that people want to engage with, and now we've got to market it properly through creative and traditional marketing, along with social media and other strategies. I'm a big believer in developing a solid product before you go too crazy putting it out into the mainstream.
Any operational lessons you've been able to share between companies?
One of the biggest things I've learned is to never reinvent the wheel. There's always someone who has done it before, or something similar. I'd rather learn from them than try to invent it myself. If you learn to leverage the people around you, you get further much faster. I used to do everything on my own, but now I've learned to move at light speed by leveraging knowledge. When I was 15, I did everything myself. I didn't know how to delegate. When I was 18, I got a contract to build a $100,000 water feature for a private home. Instead of consulting with some experts, I did it myself. It cost me a lot more than it should have, but I got it done and it won a lot of national awards.
One core value you have is to "treat problems as puzzles." What puzzle are you working on right now?
For hiredMYway.com, the puzzle is creating the right (online) package that works and makes sense for the audience, from the recruiters to the job candidates. It must make financial sense and be user-friendly. At the other companies (Mosher Property Management Services and Mosher and Associates Landscape Construction, both in Birmingham), we look for efficiencies to provide better service and increase our margins.
What was it like running a saltwater aquarium company out of your parents' home?
I was really into fish tanks, so it was an opportunity to make some money and invent things. I went around to different businesses like salons, offices, and restaurants. I got a few accounts and grew the business for two years before selling it. Frankly, I got bored with it and the work was getting monotonous. I think one of the best things you can do is look for the next path. When the economy started to get bad (in 2008), I could see it coming in my landscape construction business. So I started the property maintenance business to offset the downturn. That worked out well, because while our new orders slowed, we were able to pick it up on the maintenance side. db
A special event was held  May 8 to honor the six Champions at the Quicken Loans Junior Achievement Financial Park in Detroit.
*For the first time, we present an Emerging Champion of the New Economy.
Styling by Stephanie Potts