---
Rose Pest Solutions
1860 | Troy | Employees: 350 | Revenue: NA
Sometime after Harlem Ives became a partner in Rose's Rat Exterminator Co. in 1932, he started scheduling routine fumigation services with his clients, rather than waiting for a severe problem to occur. Why, he reasoned, should the factories and food production facilities he serviced completely shut down when their infestations got so bad that exterminators had to use extreme measures that would kill anything that was alive?
Ives was obviously on to something, and his preventive service strategy enjoys widespread use among industries of all types today.
That kind of innovation has helped keep Rose, since renamed Rose Pest Solutions, in business for 161 years. The Ives family has run the business for the past 89 years and is currently in its third generation of leadership, with Russ Ives as CEO and Jim Ives as president. A fourth generation holds management and in-house counsel roles.
Like Harlem, successive leaders haven't been shy about adopting new pest control measures. Two more recent innovations focus on a problem that seems to arise every few years or so in residential settings: bed bugs.
About a decade ago, Rose started using dogs to detect bed bug infestations. The "Rose Noses" and their handlers are recertified yearly and trained to detect live eggs in addition to the pesky bugs. Several years after establishing its canine unit, Rose started using heat to eradicate bed bugs.
"We decided we wanted to get into it because our entomologists believe it's the best way," Jim says. "I think it's that kind of thing that helps us stay relevant."
When it comes to termites, Russ says the company was one of the first to use bait — material that tricks worker termites into taking insecticide back to the underground colony to eliminate breeders — rather than pumping gallons of pesticide around the foundation of a building to destroy the wood-eating pests.
Just as insecticide fumes can creep into the tiniest of cracks in a building, innovation permeates the thinking of the leadership at Rose, including how the enterprise is managed.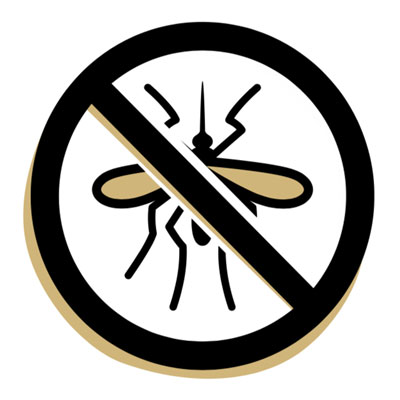 In one instance, the company brought in a business process engineering consultant who worked to actively involve staff in decision-making, rather than merely taking steps mandated by leadership. The company subsequently changed its billing and computer systems as a result.
"You have a tendency in a family business to be autocratic," Jim says.
In addition, starting with Russ and Jim's generation, children in the family have felt no pressure from their elders to join the company. Both Russ and Jim say they worked elsewhere for a time before signing on full-time at Rose in 1978 and 1981, respectively, although as teens both worked summers doing warehouse work and outdoor maintenance.
Taking it a step further, if a family member becomes part of the company, none of the Ives reports to another relative, and managers are empowered to discipline and terminate even employees with bloodlines to Harlem and his son, Bill Ives, who is Russ and Jim's father. In fact, early on, Jim was almost fired for taking too much time away from his workday to hang out with his gregarious grandfather.
"My boss didn't take too kindly to that and he let me know," Jim says.
Before Bill retired in 1995, he managed the company's expansion with additional locations in Michigan, Indiana, and Ohio through internal growth and the acquisition of other pest control businesses.
Rose also grew by adding services. In addition to bugs and rodents, it offers animal and bird management for outdoor critters who seek refuge in big box stores and factories, along with bioremediation for the microscopic pests that thrive in the fats and oils lining the drains of restaurant and food handling operations.
But diversification only goes so far. "We're very broad spectrum within the context of our industry," Russ says.
---
Detroit Golf Club
1899 | Detroit | Employees: 145 (summer) | Budget: NA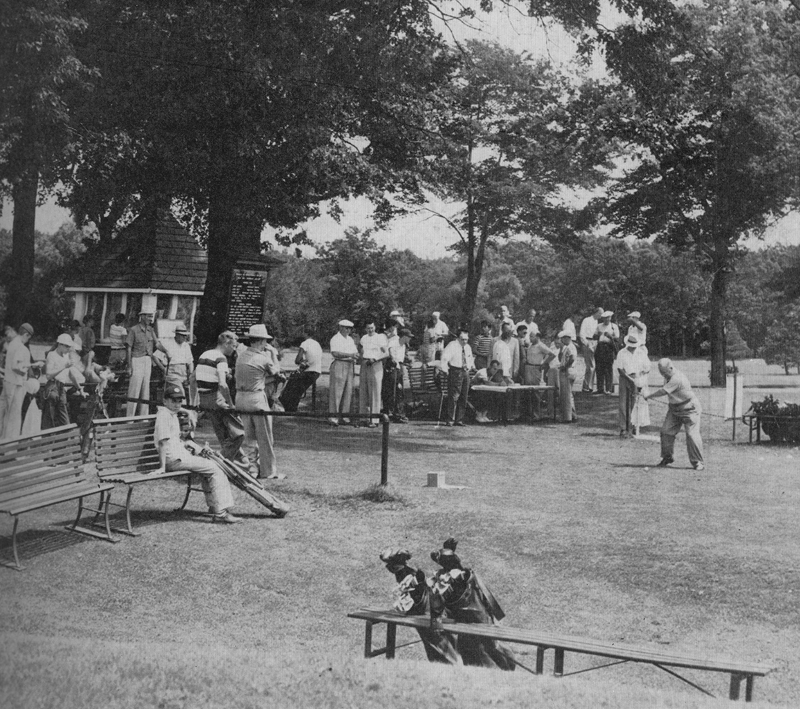 Two businessmen — one who witnessed Detroit's ascendancy amidst the growth of the auto industry, another alive during the city's hopeful 21st century rebirth — have figured prominently in the history of the Detroit Golf Club.
More recently, Dan Gilbert brought the inaugural Rocket Mortgage Classic to the club in 2019, followed by the first annual hosting of the golf competition in 2020. The Rocket Mortgage Classic is the first PGA Tour event ever in the city, and delivers much more than prestige and a chance to play the Donald Ross-designed courses.
"It helps the community directly (through charitable donations)," explains Keith Studzinski, historian of the Detroit Golf Club and a past president. "That's why the members are doing it."
Studzinski says the event raised $1.2 million for Detroit-area charities in 2019 and $2.7 million in 2020, when the competition was held during the COVID-19 pandemic without public ticketholders.
Participants in the Rocket Mortgage Classic play on DGC's two 18-hole courses, created by the noted golf designer, and enjoy the amenities of an Albert Kahn-designed clubhouse, thanks to the leadership of another businessman and politician: William R. Farrand.
Driving wealth through his piano and organ business, Farrand enlisted nine friends in 1899 to help form a golf club. The group initially rented a 45-acre plot of farmland near Woodward Avenue and Six Mile Road, built six holes, and charged a membership fee of $10. Annual dues were another $10.
By 1900, the course had been expanded to nine holes, and by 1916 the club had its famed 18-hole courses. Standing between the seventh and eighth fairways on the North Course is an old, gnarled oak tree reportedly bent as a sapling by Native Americans to use as a marker on a trail between Detroit and Pontiac.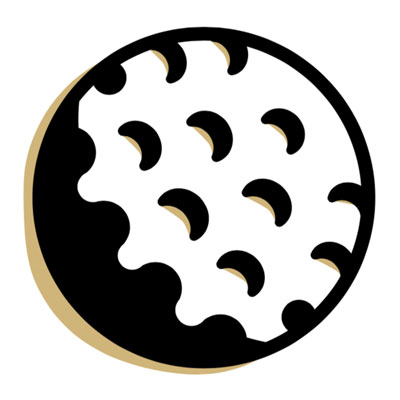 Also in 1916, the club hired Donald Ross' brother, Alec, winner of the 1907 U.S. Open, as head professional. Other notable head pros were to follow.
After Alec Ross came Horton Smith, the inaugural Masters tournament winner in 1934 (he won The Masters again in 1936). Next up was Detroit native Walter Burkemo, who had won the 1953 PGA Championship at the nearby Birmingham Country Club. George Bayer, a four-time PGA Tour winner, also held the job.
Whether by writ or custom, membership was initially limited to white men, but women were allowed at the club in 1905 and the first woman president, Nancy Clavel Forte, was elected in 2000. The exact year women were permitted as members may be lost to history.
No less a figure than the late Mayor Coleman A. Young broke the color line at the club and was admitted under a complimentary social membership (with no golf privileges) in 1986. That same year, Walter C. Watkins — a Black bank executive — joined with a full membership.
Through the years, a variety of notable Detroiters have been members, including Henry Ford and his son, Edsel; Horace Rackham, a philanthropist who donated $100,000 for the construction of the two 18-hole courses; Michigan poet laureate Edgar Guest; Mayor Dennis Archer; football Hall of Famer Jerome Bettis; Kid Rock; and WDIV TV4 newscaster Rhonda Walker.
In 2020, the clubhouse underwent $4.5 million in renovations, part of a larger package of updates totaling $9 million. "We're looking at how much we can bite off next," Studzinski says.
While the club was used fairly regularly last summer despite the pandemic, the members saw fit to invest in the latest technology. Now anyone can play the course's 36 holes to their hearts' content — the video game PGA Tour 2K21 added the Detroit Golf Club as an add-on download late in 2020.
---
Mans Lumber & Millwork
1900 | Trenton | Employees: 160 (summer) | Revenue: $90M
In 1900, as natural gas and steam began to flow through a network of pipes to heat city buildings, German immigrant Nicholas August Mans sold and delivered coal and peat out of the downriver community of Trenton. "He was a very shrewd businessman, and frugal," says great-grandson Doug Mans. "He would collect the ashes from the coal he had sold and make soap out of the pot ash."
That business acumen and frugality continues today at Mans Lumber & Millwork, the current iteration of the company Nicholas established at the start of the last century.
"Part of the reason we've survived both the Great Depression and the great housing recession (during the latter half of the 2000s) is due to the philosophy of making smart growth decisions, leaving money in the business for a rainy day, and always leaving something better than you found it," says Mans, president of Mans Lumber & Millwork. "I believe each generation has taken this to heart and tried to leave the company better for the next generation."
Currently, Mans has locations in Ann Arbor, Birmingham, and Canton Township, in addition to its Trenton headquarters. Besides lumber and custom millwork, the business offers kitchen and bath design and remodeling through two showrooms; decking, windows, doors, and flooring; an installed products division; equipment rental; and financing in partnership with a lender.
In addition to Doug, family members in the business include Chris, Jim, and Pete Mans, as well as Anna Mans Motschall — the first woman in the family to join the company.
Some of Doug Mans' "smart growth decisions" include the acquisition of Ypsilanti-based Washtenaw Door & Trim in 2018, an expansion into Ann Arbor in 2019, and the acquisition of Legendary Millwork of Troy last year.
In 2010, Mans brought National Lumber, formerly of Warren, into the fold. "National Lumber was more of a strategic partnership," Doug says. "During the housing depression of 2005-2010, all lumberyards were struggling to find revenue. Jim Rosenthal (president of IMG Management Group and now managing partner of Mans) and I started discussing ways of helping each other and decided working together was the best recipe for success. Jim and his partner, Alan Strickstein, joined our executive team, and in 2021 (they'll) be starting their 12th year (here).
"We've always wanted smart growth, and (we) never chased expansion just for more sales. It had to be a good fit for our vision and allow us to move into either markets or product offerings we weren't currently in."
Doug took the lead in the family concern when his dad, Nick Mans, and Mike Mans, his uncle, retired in 2004. "In title I'm president, but all owners have equal voices," he says.
As happens in many family businesses, Doug joined the company while in high school, although his earliest memory of the enterprise may have been when the Trenton location burned in the 1970s and his mom drove the family to the blaze to watch the local fire departments fight it.
During his teen years, Doug swept sheds and stacked lumber. He spent summers making deliveries and waiting on customers. "It was important to learn the business from the ground up and learn as many of the positions as possible within the organization," he says.
Each family member has the option of joining the company, but the cutoff age for signing up is 25 years old. "It's about sweat equity," Doug explains. "When you're 21 and 22, and working hard and building the company, it wouldn't be right if someone was 32 and decided to join when others have been working hard all those years."
---
Henry Ford Hospital
1915 | Detroit | Employees: 33,000 | Revenue: $6.5B (Henry Ford Health System)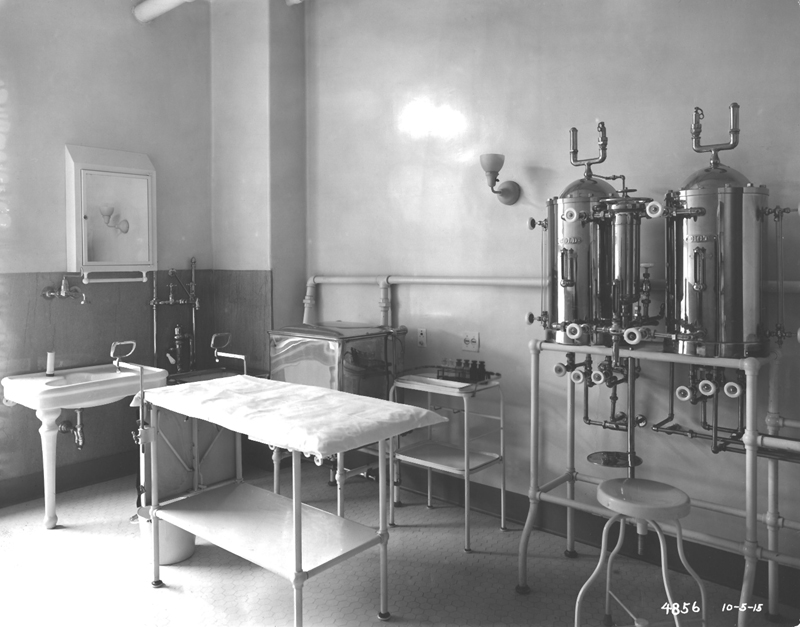 Why did a car guy like Henry Ford want to start a hospital?
"You know, that's actually been researched and I've had some personal conversations with the Ford family about that, and at the end of the day he felt that Detroit needed a hospital for what he called 'the everyday man,' " says Bob Riney, president and COO of the hospital's parent company, Henry Ford Health System in Detroit.
After the establishment of Ford Motor Co. in 1903 — it was one of about 200 automakers that were active in Detroit between 1900 and 1920 — Ford watched as the city's population burgeoned. Mindful of human well-being, he reasoned that Detroiters old and new would need health care.
"One of his quotes that I think about probably 50 times a year was the quote he made at the groundbreaking when he said, 'Detroit doesn't need another hospital. It needs a hotel for sick people,' " Riney recalls. "I remember how ahead of the time he was to make that statement about health care needing to be more socially oriented and more like a hotel than a hospital — because, of course, that's what we've been spending our days doing, trying to find that right blend between having the services of a hotel but recognizing we're a very serious hospital."
Ford's words came back to those who knew about them when, in 2009, the system opened the wellness-oriented Henry Ford West Bloomfield Hospital. Gerard van Grinsven, president and CEO of the new complex when it opened, was hired away from the Ritz-Carlton in Dearborn (now the Henry Hotel), where he served as general manager. Rather than a sterile aesthetic, he oversaw the design of what can best be described as a northern Michigan lodge set amid woodlands and a pond.
"We don't take the common path often," Riney says. "One of the things (we were cited for) when we won the Malcolm Baldridge National Quality Award (in 2011) is that you don't just perfect the path that's there; you create a new path."
Riney, who joined Henry Ford in 1978 and has worked in nearly every business unit of the system, says he's always admired the organization's commitment to the community, its pursuit of diversity, and its passion for being on the leading edge of transformation.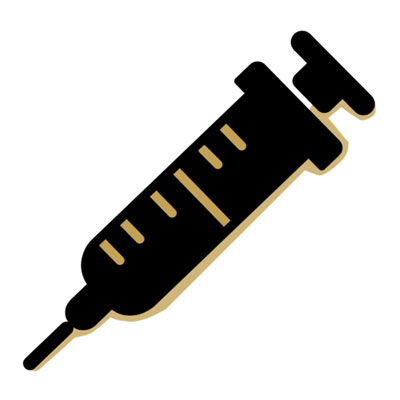 He says the organization prides itself on the kind of innovation that led to the West Bloomfield hospital, not to mention patient care advancements like building a facility with private and semiprivate rooms instead of wards.
Other advances throughout the years include turning Henry Ford Hospital into an influenza ward during a pandemic (1919), repairing abdominal aortic aneurysms (1952), establishing a drive-through polio vaccine program in a parking garage (1962), installing Michigan's first CT scanner (also 1962), performing living donor liver transplants (2000), and conducting clinical trials for the novel coronavirus vaccine (2020).
Among Ford Hospital's administrative and academic achievements are adopting a closed-staff model for doctors from the start, opening a nursing school in 1925, establishing a medical journal in 1953, adopting automation in the form of computers in 1962, opening a simulation center for training in 2007, and establishing an innovation center in 2011.
The organization also is passionate about the legacy of its founder, his brand, and his family.
Although there are no requirements on either side to do so, the health system maintains a close connection with the Ford family. There has always been a Ford on its board, Riney says.
The current family member on the board is Lynn Ford Alandt, Henry Ford's great-granddaughter. Through the years, the family has not only participated in governance, it has sought medical care at the hospital and made substantial donations to fund patient care and research.
"We take the DNA of Henry Ford very seriously," Riney says. "What I mean by that is it's not lost on us that we were founded by one of the world's greatest innovators."
---
Lincoln Motor Co.
1917 | Dearborn | Employees: 187,000 | Revenue: $156B (Ford Motor Co.)
Soul singer James Brown owned one. So did Elvis Presley and Frank Sinatra. Elizabeth Taylor had one that was painted to match her eyes. Architect Frank Lloyd Wright considered it "the most beautiful car in the world" and bought two. President John F. Kennedy was riding in one that horrific day in Dallas.
The Lincoln Continental, led by the design influence of Edsel Ford — son of automotive pioneer Henry Ford — from the 1930s until his death at age 49 in 1943, was the height of luxury from American carmakers with its V-12 engine, sweeping lines, and sumptuous appointments. "Father made the most popular car in the world," Ford said of the Ford Model T. "I want to make the best car in the world."
Initially, there was no assembly line. Each Lincoln was handmade to Edsel Ford's specifications.
"In any Lincoln Motor Co. history, he was the rock star," says Ted Ryan, archives and heritage brand manager for Ford. "He was the one who brought in (yacht designer) Bob Gregorie to design the Continental, although Gregorie used to say the design for the Continental was sitting in Edsel's head and the two of them just worked to get it out."
By the beginning of 1939, as work on the first prototype car, then called the Lincoln-Zephyr Continental, neared completion, Edsel liked it enough to order two more for his sons, Henry II and Benson, according to Ford's website. With the 1941 model, Zephyr was dropped from the name and the car was known simply as the Lincoln Continental (later designated Mark I). When the Mark II was introduced in 1955, it retained the standards of design and excellence envisioned by Edsel.
In fact, the Continental was selected and displayed by the Museum of Modern Art in 1946 as one of eight cars epitomizing design excellence.
The original Lincoln Motor Co. had humbler beginnings before it became the "bling" in the Ford empire. It was rooted in founder Henry Leland's love for country, and fighting to win World War I.
"He was passionately patriotic — thus the name Lincoln, after President Abraham Lincoln (for whom Leland had voted)," Ryan says. "They actually didn't build the first car until 1920."
Leland had set up in an existing plant at 41331 Holden St. in 1917, just south of Henry Ford Hospital, to build V-12 Liberty engines for fighter planes during the war under a $10-million government contract. He quickly realized the facilities were too small and built a new factory on Detroit's west side at Livernois and Warren avenues.
After the war, having built 6,500 Liberty engines, Leland retooled the plant to manufacture automobiles. Leading his reinvented business wasn't meant to be for Leland, though, and the company sought bankruptcy in 1922. Enter Henry Ford, who acquired the automaker for $8 million.
Ford had initially offered $5 million for the company, whose assets were estimated at twice the eventual sales price, but a judge blocked that bid. Ford reportedly made his low-ball offer to get back at Leland for creating Cadillac Automobile Co. from the scraps of the failed Henry Ford Co., which preceded Ford Motor Co.
Cadillac was created after Leland, then principal of Leland and Faulconer Manufacturing Co. in Detroit, was hired to value the assets of a car company Ford had abandoned in a 1902 investors' dispute. Rather than recommend a sale, Leland — known as the Master of Precision — convinced the remaining investors to continue automobile manufacturing using his engine. The company was folded into General Motors in 1909.
After Leland sold Lincoln, he and his son, Wilfred, continued to run the automaker for a few months until June 10, 1922, when Ford asked for Wilfred's resignation. Both father and son walked out.
Almost 100 years later, the 2020 model year was the last for the Continental, and passenger cars have since given way to more profitable SUVs with names that evoke adventure — Aviator, Corsair, Nautilus, and Navigator.
Facebook Comments