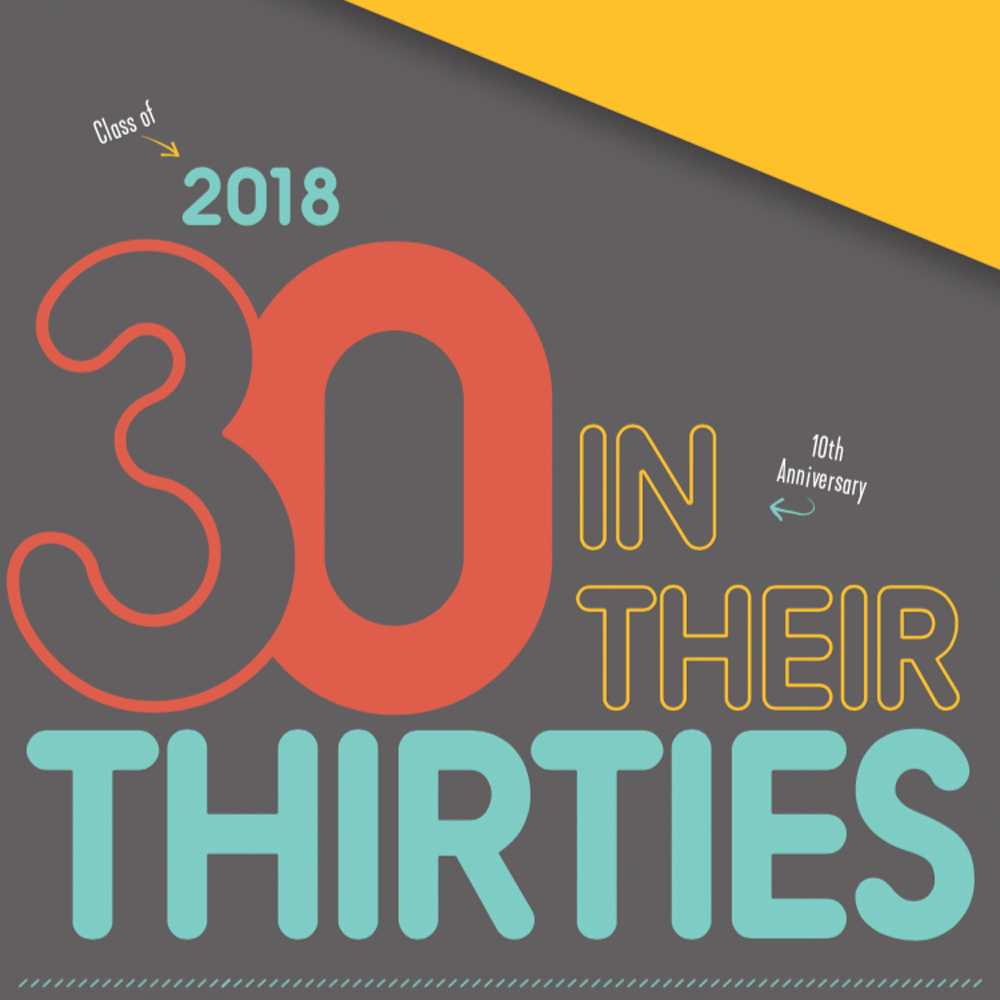 ---
Robert Belloni // 34
Detroit Branch Operations Manager amd S3 Operations Team Leader // Strategic Staffing Solutions, Detroit // Direct Consultants: 3,000 // Revenue: $300M
Wayne State University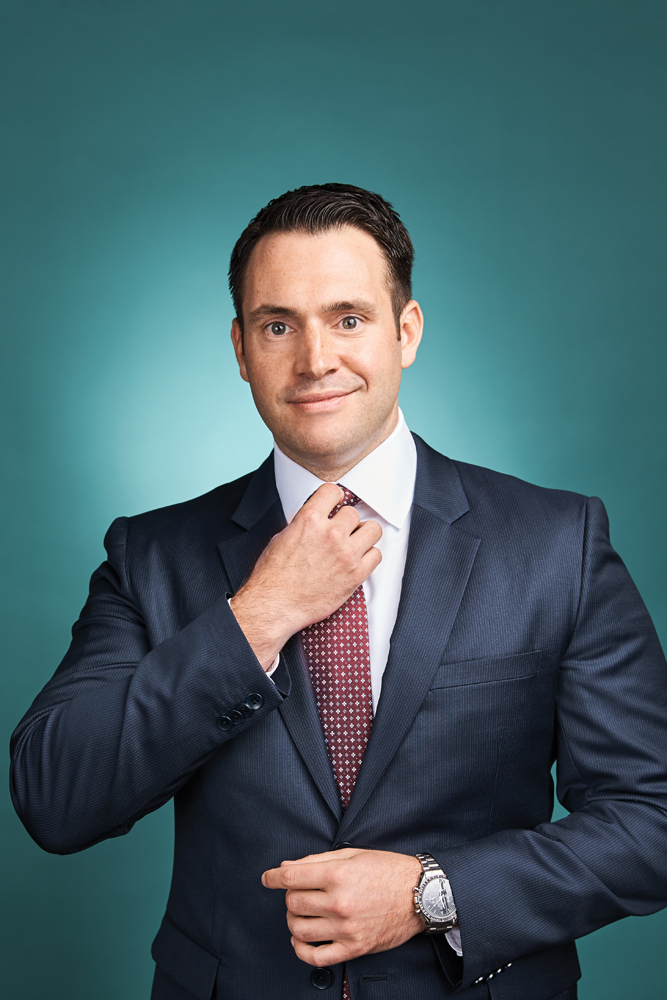 Save for a brief stint as a janitor, Robert Belloni has been working at the Penobscot Building in downtown Detroit since he was a teenager. His mother owned the Caucus Club on the main floor of the historic structure, where Belloni worked as a host, a waiter, and a bartender.
"I would wait tables during the day and bartend at night while going to Wayne State University," Belloni says. "I met a lot of judges, attorneys, and businesspeople, including some from Strategic Staffing Solutions (S3)."
Founded in 1990 by Cindy Pasky, the professional staffing firm serves the energy, health care, insurance, banking, and finance sectors. "I met Cindy (president and CEO) and Carl Bentley, an executive vice president. I had a degree in finance, but given it was after the Great Recession (in 2010), there weren't a lot of jobs in finance. So one day Carl invited me to his office, which I thought would be a discussion about job openings around town, but it actually turned into an interview."
After thinking over the offer, Belloni accepted a position as an account manager. In that role for six years, he supported the team that worked with a large health care provider on customer service and sales.
From there, he moved into a new position as an operations manager, where he was a peer to branch managers. Belloni helped with recruiting, customer service, and sales for the company, which has 27 offices in the United States and seven international locations. This past July, he was appointed S3 operations team leader for the company's national business.
"I make sure all of our U.S. branches are on the same page, because before each office was run independently," Belloni says. "Rather than have hundreds of accounts, we work with more than 20 large customers where our goals and community values align, and we do some government work."
He says S3 encourages community service. "Helping nonprofit organizations raise money and grow their mission is very important to me," says Belloni, a board member of the Founders Junior Council at the Detroit Institute of Arts, vice president of the board of the Scarab Club, and past local president of the advisory board of Big Brothers Big Sisters. "Giving back to the community is something I really value." — R.J. King
Fun Facts:
Has two adopted cats named after James Bond characters; they are his Bond girls
Currently working on restoring a 1961 MGA, the same car he drove to high school prom
Family owned the Caucus Club in downtown Detroit, where he worked the front of the house
---
David Berman // 31
Co-founder and Managing Partner // Lorient Capital, Birmingham // Employees: 11 // Lorient Health Care Fund: $122M
University of Maryland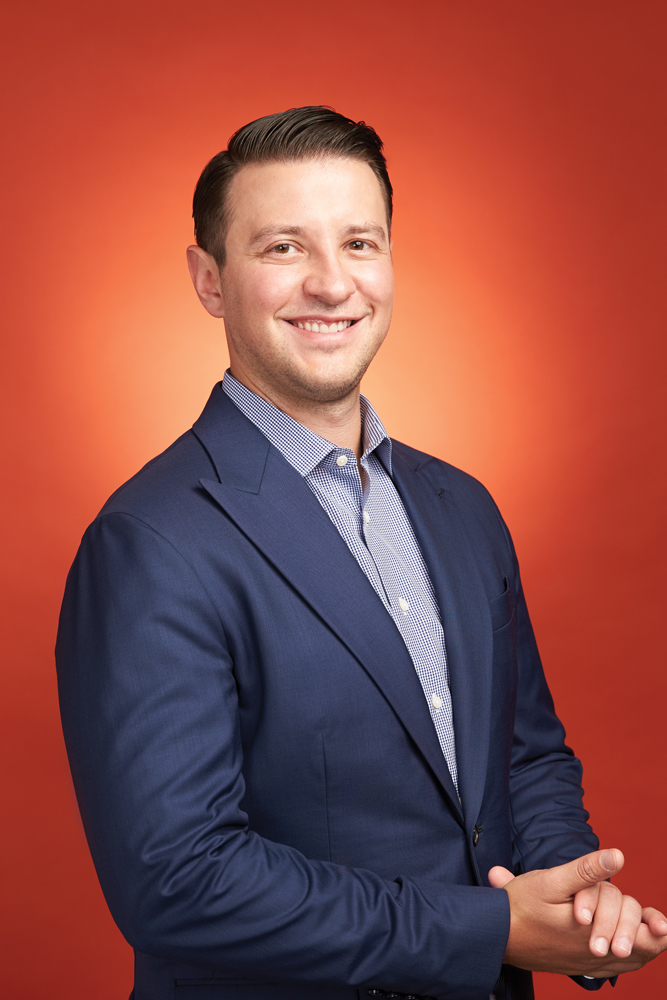 Looking for the next big thing, David Berman and Mark Mitchell were on vacation in St. Bart in 2015, plotting the creation of a venture capital and private equity firm that would invest and work with businesses that aligned with their goal of providing better health care outcomes at lower costs.
"We were on Lorient Beach, and so Lorient Capital was formed," says Berman, co-founder and managing partner of the firm, located in downtown Birmingham. "We've made six investments in two-and-a-half years that, combined, total $100 million — half of which came from Mark and the rest from outside investors."
Berman made several stops before arriving in metro Detroit in 2013. Born in Baltimore, he and his family relocated to India, where his father was undertaking health care development work for the Ford Foundation, when Berman was an infant. The family moved to Boston five years later, and Berman eventually earned a finance degree from the University of Maryland.
From there, he worked as an investment banker at JPMorgan Chase & Co. in New York City before taking a similar position at B.C. Ziegler & Co. in Chicago. His work in the Windy City introduced him to Mitchell, who at the time owned U.S. Medical Management (USMM), a home health care company he launched in 1993.
Soon after, Berman joined the executive team at USMM, where he focused on strategy and development initiatives; created and served as CEO of USSM Accountable Care Partners, which managed more than 30,000 high-risk Medicare beneficiaries; and helped position and integrate the parent company's sale for $325 million to Centene Corp. in St. Louis.
Two years later, in 2015, Mitchell retired. Soon after forming Lorient Capital, the two founders started to build a portfolio that today includes Centria Autism Services, The Core Institute, CG Clear Gage, Healthy Living at Home, MedCerts, and Atlantic Neurosurgery Specialists.
"We leverage our experience as operators and entrepreneurs to drive better health care outcomes, and we work to keep people out of hospitals and nursing homes," Berman says. "We just closed on our first institutional fund ($122 million). The goal now is to better manage health care services and utilize technology to improve people's lives." — R.J. King
Fun Facts:
Captains large sailboats for fun in the Caribbean and Mediterranean
The name for Lorient Capital came from Lorient Beach in St. Barts
Grew up in India
---
Marcos Bonafede // 32
Vice President of Operations // Healthrise Solutions, Southfield //  Employees: 37 // Revenue: $11M
Wayne State University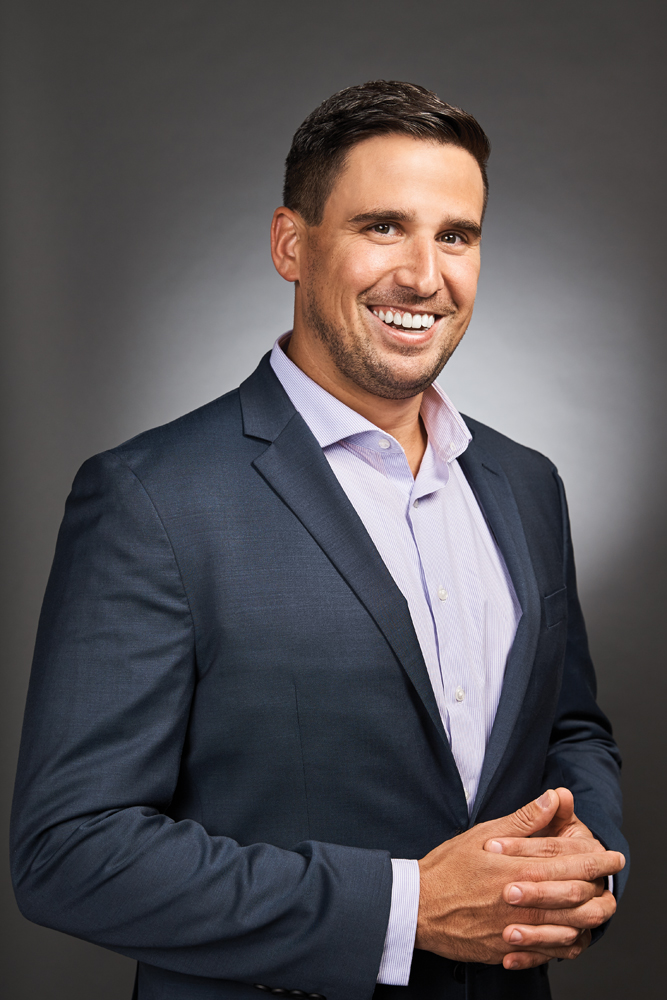 Marcos Bonafede was born in Argentina into an entrepreneurial family — his father ran several businesses, while his mother was an English teacher who operated her own academy. The family moved to the United States when he was 12 years old.
"Seeing my parents run their businesses taught me how to learn from mistakes, to never stop developing, and not to give up when you experience an obstacle," Bonafede says. "You have to think creatively to find new directions, and don't get down on yourself."
During college, Bonafede had paid internships at Merrill Lynch and Blue Cross Blue Shield of Michigan, and the latter experience turned into a full-time job. Initially he worked on portfolio management in the strategic planning division, where he supported capital investments.
In 2013, after three years with Blue Cross Blue Shield, he joined Southfield-based HealthRise Solutions, a revenue cycle management-
consulting firm that services the health care sector in Michigan, Illinois, Louisiana, Mississippi, and New Jersey. At the start, he was a senior analyst, and the first few months were spent getting up to speed on how the company operated and served its clients, many of which are hospitals.
"I worked in the field learning the business of revenue cycle and what it meant to be a consultant," Bonafede says. "I'd jump into any project at any time to learn as much as possible, expand my knowledge base, and grow and wear different hats. From there, I was promoted to a more corporate role where I supported the organization and drove process improvements so everyone had the same approach. We also developed a central analytics team that provided services to our consultants."
When he joined HealthRise, the company's client base was centered in Michigan, but now it's making a move to be a national player. By serving as a financial operations adviser to hospitals, the company's goal is to better manage and drive savings on the revenue side so that doctors, nurses, and administrators have more time to improve patient care.
"We support a hospital's financial operations so the medical and support staffs can focus on their core mission," he says. — R.J. King
Fun Facts:
Met his wife, Haley, in Detroit playing soccer for the Detroit City Futbol League
Won an award for gorwing the largest radish in his hometown in Argentina
Was a vegan for four months
---
Samantha Borden // 38
Assistant General Counsel // Diplomat Pharmacy Inc., Flint // Employees: 2,300 // Revenue: $4.5B
University of Detroit Mercy School of Law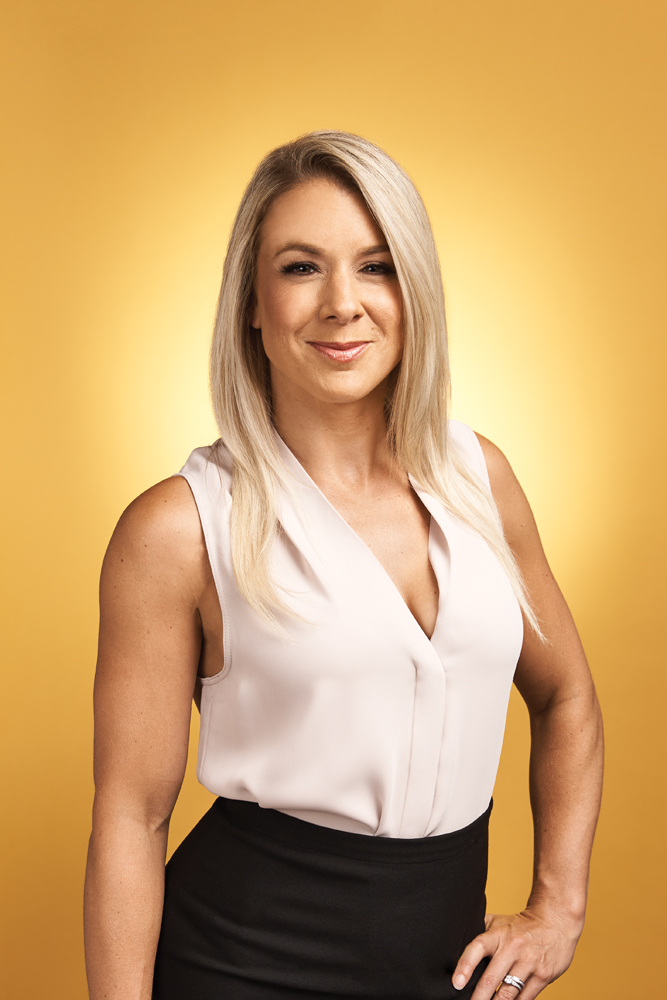 Samantha Borden brings a different perspective to her career in corporate health care law than other lawyers in her graduating class. She grew up in Canada and retains her Canadian citizenship, but she graduated from the University of Detroit Mercy School of Law in 2010 and has since worked with two different American health care companies.
Mastering and navigating the complexities of U.S. health care and the alphabet soup of regulatory and other agencies associated with it contribute to the high-pressure, problem-solving atmosphere in which she thrives.
Diplomat Pharmacy, the specialty pharmacy where Borden works, went public in 2014. The infusion of cash from the new stockholders prompted company growth that required Diplomat's legal team to expand from three lawyers to a staff of eight attorneys. Annual revenue also grew by 50 percent over the last three years, from $3 billion to $4.5 billion.
The IPO and corporate growth brought a new layer of complexity to Borden's current role as assistant general counsel, a position that requires her to be well-versed in contract and courtroom law, among other facets of the legal system.
Unlike a typical pharmacy, such as a neighborhood CVS or Walgreens, a specialty pharmacy provides medications for complex and long-term disorders. Its prescriptions are typically shipped directly to customers and may be packaged with syringes or require a temperature-controlled environment. Newer biologic drugs, like Humira, come from specialty pharmacies.
Diplomat has 28 locations nationwide and serves customers throughout the country. Borden says her previous position with a company that staffed emergency centers, along with her current job, have given her the perspective that the U.S. health care system is difficult to navigate and clogged with intermediaries. "Quite frankly, it's a difficult business to be in," she says. "Not that the Canadian system is perfect," she hastens to add.
Someday, though, she says she would like to lend her unique perspective and knack for problem-solving to offer solutions that would improve patient care while lowering costs for her adopted country's health care industry. — Ilene Wolff
Fun Facts:
Subject to wanderlust — passionate about adventuresome travel
McGyver-like ability to fix things
Is an artist and loves to water ski
---
Kyla Carlsen // 31
Senior Small Business Finance and Operations Manager // Detroit Economic Growth Corp., Detroit // Employees: 70 // Budget: $9M
University of Delaware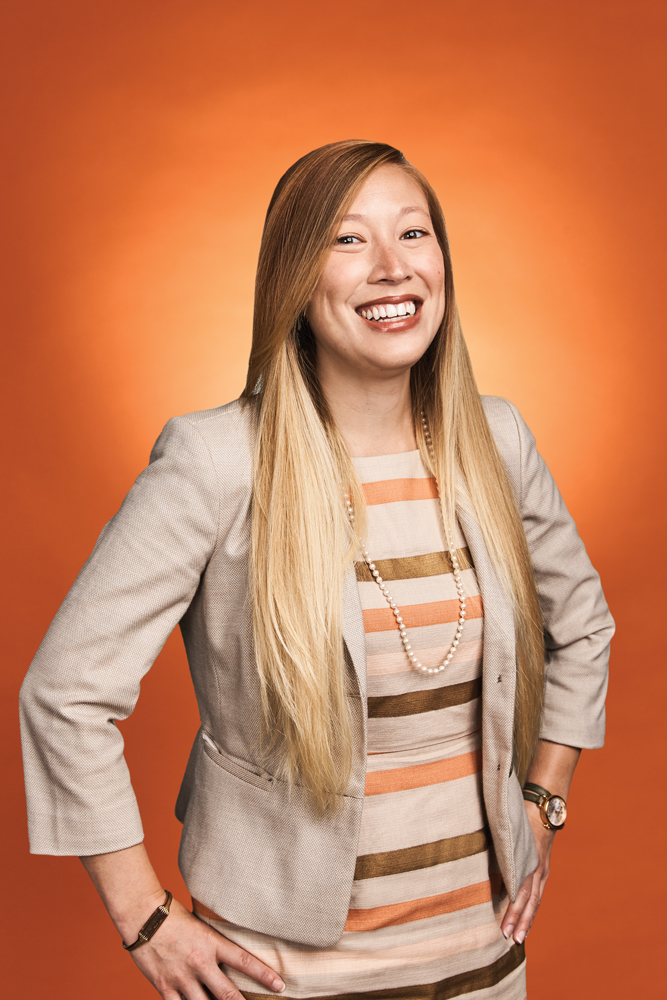 Kyla Carlsen works on building a better Detroit on and off the job. As a member of the small business team at Detroit Economic Growth Corp., a quasi-public development agency, she helps draw clothing stores, restaurants, service providers, co-working spaces, and more.
Off the job, Carlsen's volunteer work includes coaching soccer with the Detroit Police Athletic League and being an adviser for small businesses through the Michigan Women's Foundation, along with handling committee work for Alternatives for Girls and Detroit Young Professionals.
Her primary responsibilities at DEGC include "setting up grantees for success" by helping developers secure additional capital from community development financial institutions or traditional banks to finance business improvements or an expansion; ensuring the Motor City Match quarterly grant program for small businesses runs smoothly; and participating in the Motor City Re-Store grant program, which provides money for established firms to improve their facades — including signage, landscaping, and other upgrades.
She also works on special projects, including publishing a magazine for the Motor City Match's second anniversary and hosted a party at Eastern Market to mark the milestone for the program's funders and other stakeholders.
Carlsen, who grew up near New York City, came to Detroit from Chicago for personal reasons after starting a banking career in the Windy City. She used a paid fellowship with Challenge Detroit to make the career transition from banking to her current job in community development.
"I knew that if I was moving here I'd have to change roles anyway, and I wasn't passionate about what I was doing," she says. Her fellowship introduced her to a new industry — law — at Brooks Kushman in Southfield, where she lent her talents for writing and social media.
In addition to New York and Chicago, Carlsen has also lived in Philadelphia. Of all the big cities she's called home, though, none have instilled the kind of feeling she has for Detroit. "I really value how thoughtful the climate is in Detroit," she says. With all of her work on and off the job, Carlsen hopes she's making an impact on the city, and acknowledges it's not a one-way street. "The city's also made a huge impact on me," she says. — Ilene Wolff
Fun Facts:
Middle name is Solveig, Norwegian for "Sunshine" or more literally "Way of the Sun"
In high school, took classes at the Fashion Institute of Technology
Father is a first generation immigrant from Hong Kong
---
Alexandra Clark // 30
Founding Chocolatier // Bon Bon Bon, Hamtramck //  Employees: 17 // Revenue: NA
Michigan State University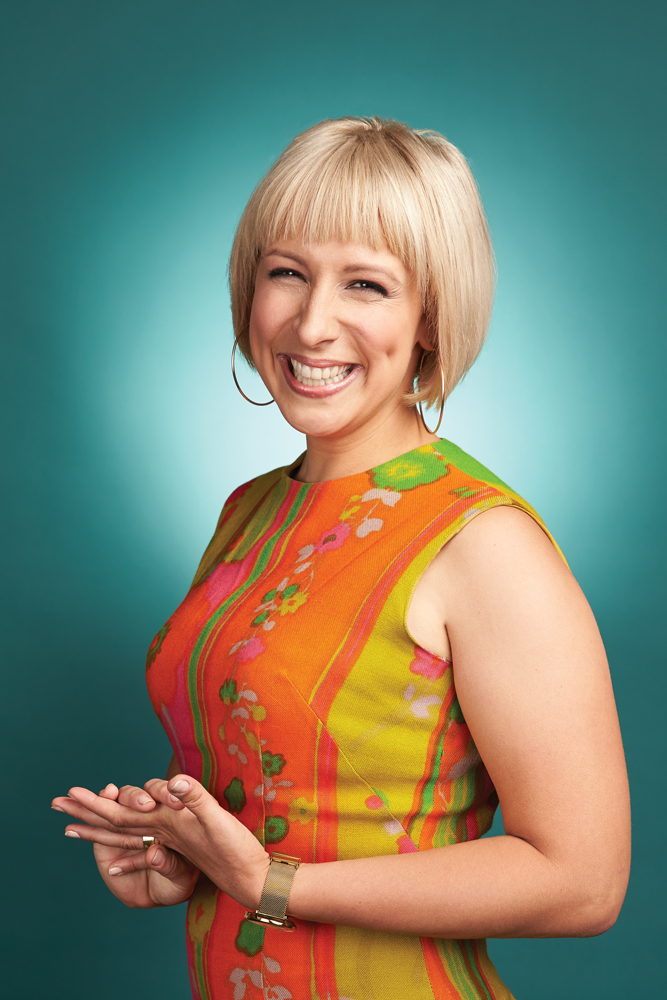 One of the highlights of Alexandra Clark's career as a chocolatier was the day when she received orders from two separate customers who were celebrating their centennial birthdays. "It just blew me away," says Clark, founder of Bon Bon Bon in Hamtramck. "It says a lot about your product that people with so much wisdom seek you out."
Operating stores in Hamtramck and downtown Detroit, Clark says she and her team are focused on generating more digital sales before adding other locations. She got hooked on artisan chocolate while visiting Amsterdam following high school. "As soon as I graduated I wanted to get away, and we had family in Norway, so that's where I went," she says.
After her encounter with fine chocolate, she returned to the United States, earned an undergraduate degree in food processing at Michigan State University, completed coursework at The French Pastry School in Chicago, and got a master's degree in agricultural commerce at Massey University in New Zealand. She also worked at several chocolate shops around the country.
"I wanted to open a chocolate shop, but there were five of them in (my hometown of) Plymouth. One of my college roommates told me about a place in Hamtramck that was available for rent," she says. "While I didn't envision opening up a chocolate shop behind a Coney Island restaurant, the rent was $650 a month."
For a period, Clark says she was afraid to open her own business, but after working at a large sweet shop in Boston she noticed "even the bigger operations had the same challenges as the smaller ones, so it gave me confidence to open my own place."
Bon Bon Bon's sales come from weddings, anniversaries, celebrations, special occasions, and corporate accounts. The chocolates are available in a variety of styles, and Clark developed unique cardboard packaging that costs less than the confections inside.
"I didn't like that other chocolate companies had elaborate packaging that cost a lot of money," she says. "I want to sell more chocolate, not packaging. I also try to source everything locally. The strawberries we use are grown in Detroit." — R.J. King
Fun Facts:
Has won 3 pumpkin weight guessing contests
Fiancée owns an ice cream company
Dog is a rescue from Hawaii
---
Awenate Cobbina // 38
Director of Business Affairs and Associate Counsel // Detroit Pistons, Detroit // Employees: 400 // Revenue: $220M
Harvard University School of Law
Awenate Cobbina is a native of Washington, D.C., and his highest-profile job was in the Obama White House. He'd never lived in the Midwest before he came to Detroit in 2015
But Cobbina was convinced Detroit was where he belonged, particularly at such a critical time for the Detroit Pistons, the organization he was joining. As the basketball franchise prepared for its long-anticipated move to downtown Detroit and Little Caesars Arena from Auburn Hills, one of its biggest challenges was to embrace, and be embraced by, the city.
Cobbina immediately jumped into the center of that effort, taking on not only the role of director of business affairs and associate counsel, but also serving as director of the Detroit Pistons Foundation.
"One of my responsibilities was testifying in front of the City Council and helping that part of our story get through," Cobbina says. "People in the community and members of the City Council thought our efforts in Detroit had only started when we decided to move, but going back to the previous ownership group, we've been doing things for 30 years that had an intense focus on Detroit."
Cobbina thought a change was needed, however, and wanted the Pistons Foundation to focus on fewer organizations so it could make a bigger impact. To that end, the foundation, under his leadership, has chosen seven nonprofit organizations to support: City Year, the S.A.Y. Detroit Play Center, the BINGO/Bing Youth Initiative, the Detroit Symphony Orchestra, the Police Athletic League (PAL), Forgotten Harvest, and Grow Detroit's Young Talent. The Pistons Foundation also sponsors a Black History Month event.
Cobbina admits it's not quite the scale of working alongside the president, but there are similarities.
"They're both high-profile, high-engagement," he says. "I like the pressure of having to do business in a somewhat public way for an organization that can help people. A basketball game entertains thousands of people at a time, but we also have our foundation programs that help many more. It's not the same as health care for 8 million people, but it's not altogether different." — Dan Calabrese
Fun Facts:
Worked in President Obama's White House for six years
Is a first-generation American
Started shaving head at 13 to emulate the University of Michigan's Fab Five
---
Michael Colman // 33
Principal // ROCO Real Estate, Bloomfield Hills  // Employees: 600 // Revenue: NA
University of Wisconsin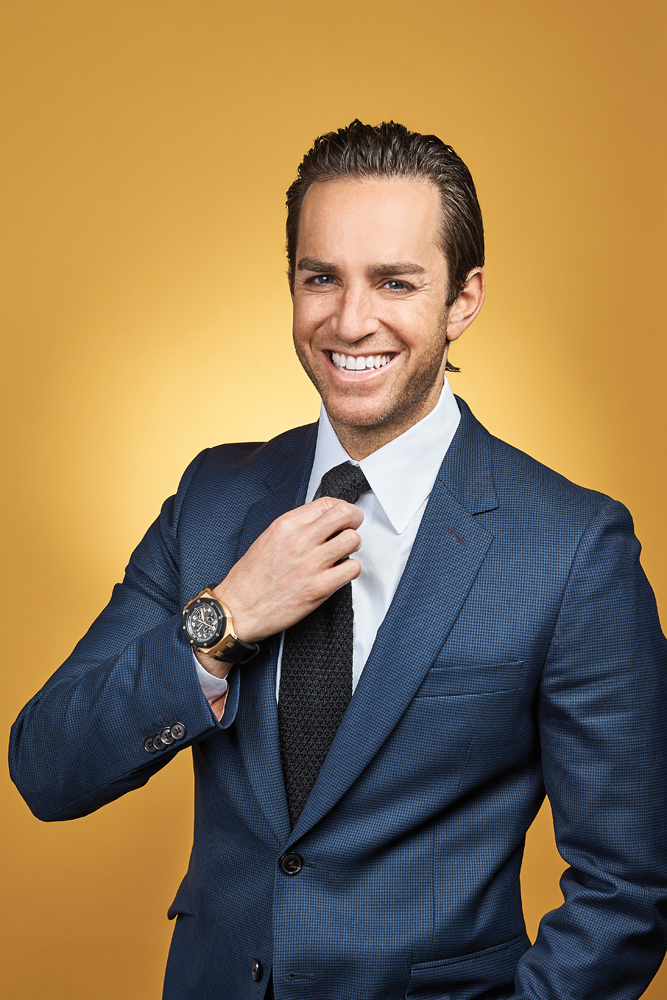 Michael Colman was encouraged by his parents to do something productive during high school summer recess, so he and a friend, Brent Barnhart, launched Executive Landscaping. They started out removing weeds, and quickly evolved into performing professional horticulture services
"We would buy shrubs, trees, and other plants from farmers and sell them. We had built it up to five different landscaping crews, and we had trucks, (but) we wound up selling the book of business before going to college," Colman says. "We joke, even today, that we should start the business up again."
During college, Colman interned every summer at Edward Rose and Sons in Bloomfield Hills, one of the nation's largest multifamily developers and owners under private management. In 2013, along with a longtime friend, Tyler Ross, he launched ROCO Real Estate in Bloomfield Hills. ROCO stands for Ross Colman.
Joining them in the business are their two younger brothers, David Colman, who was an investment banker at BlackRock in New York City, and Evan Ross, an opera singer who travels the world and is a silent partner.
"We acquired our first apartment community in 2013, and we added more around Michigan before expanding to what is now 13 states in the Midwest and the southeast," Colman says. "We have close to 25,000 apartments now, half of which are in Michigan. At first, we outsourced the property management, but we brought that in-house to make sure everything is being done properly."
Asked what he's learned about operating businesses, Colman says the most important thing is to hire dedicated employees who work hard and share the company's guiding principle of providing superior customer service. He also says culture is important. "No one really has a title at the company; we just work hard and have fun," he says.
In the near future, the company is planning to bring more technology into the business and the industry. "The multifamily apartment industry is a generational business, and you would think the younger generations would bring more technology into the business, but that hasn't been the case," he says. "We're looking to change that." — R.J. King
Fun Facts:
Learning how to meditate
Never sets an alarm
Lived in Barcelona for a year
---
Danny Ellis // 30
CEO // SkySpecs, Ann Arbor // Employees: 26 // Revenue: NA
University of Michigan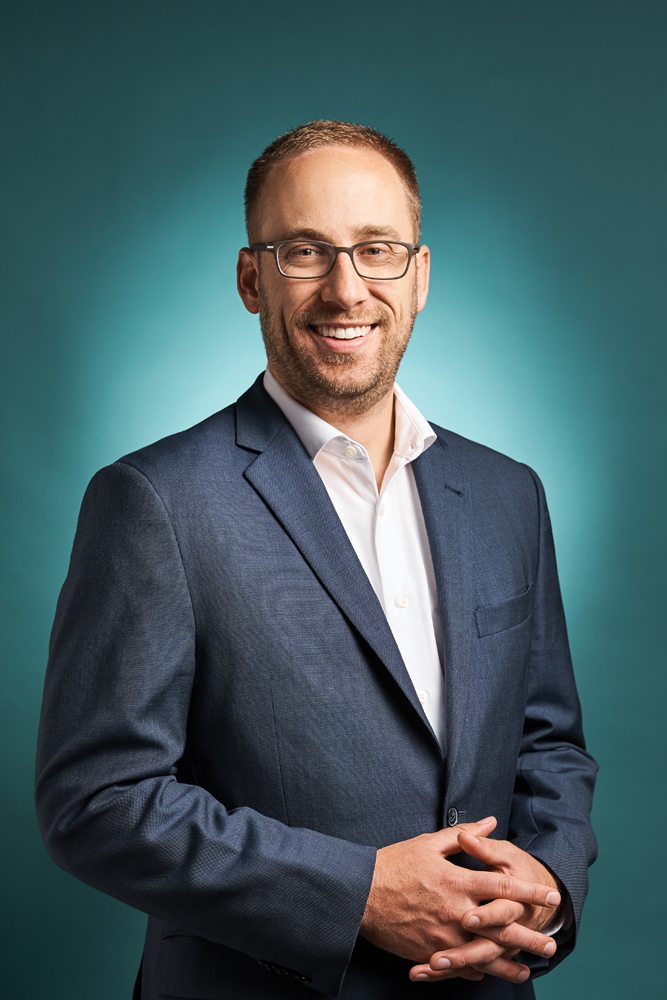 SkySpecs, an Ann Arbor software developer of autonomous drones that inspect wind farms, has nearly doubled its employment to 26 workers in the past year. It's a leader in the small but growing wind industry in Australia, it recently opened an office in Amsterdam, and it's looking at possibilities in Brazil.
Global expansion is expensive, but Danny Ellis, CEO of SkySpecs, says it's critical for a company that relies on warm weather in one hemisphere to balance winter weather in the other. "The way I look at it is we've succeeded way past many of the things that kill early startups," he says. "We're generating revenue that's increasing month over month. Our biggest challenges these days are operational expansion."
SkySpecs grew from Ellis' desire to build something that flew for his senior engineering project at the University of Michigan. Eventually, he evolved from building drones to programming them. Along the way, he fostered drones as part of a student competition team at U-M.
During grad school, Ellis taught the introduction to aerospace engineering class, and he has since hired several of his former students. His 29-year-old chief technology officer, Tom Brady, has been with Ellis since they interned together in a west Michigan aerospace hydraulics lab in 2008.
One big break came when Ellis and SkySpecs won the $500,000 Accelerate Michigan prize in 2014. Since then, the company has successfully completed several fundraising rounds, and it received an $8 million infusion last December. Ellis says he's running a lean business, but admits "there may be a reason to fundraise for continued growth in the future."
SkySpecs has conducted 10,000 wind turbine inspections in the last 16 months; Ellis says the closest competitor has done fewer than 1,000. The company also is allowing early customers to test its Horizon blade management software, which provides analytics with inspection reports, helping wind farms spot trends and predict maintenance needs.
"There's a lot of automation coming out in drones," Ellis says, "but it's focused on other industries. As it pertains to wind turbine inspections, we've become a household name in the industry." — Alan L. Adler
Fun Facts:
Met his wife on a blind date the night he founded SkySpecs
His first college professor became their first investor
Family came over to America on the Mayflower and settled in Plymouth, Mass. in 1620
---
Karen Green // 34
Global Business Lead, Automotive // Google, Detroit // Employees: 88,100 // Revenue: $109.7B
Albion College
Following college, Karen Green was doing public relations for an artist in Detroit when she heard Google was opening an office in downtown Ann Arbor. "I've been with Google for 11 years now, and I've worked in media sales and operations, market research, product development, and spent seven years in Cambridge, Mass.," says Green, global business lead, automotive for the search engine giant.
"Today, I'm the connecting point between the top Detroit automakers and Google, and we strive to support our automotive partners by helping them be leaders in innovation, technology, and media. I worked in Birmingham, and we just moved to new offices in Little Caesars Arena (in Detroit). It's really exciting to be part of the city's renaissance and be connected with the community."
Apart from her day job, Green and Matt Mergener are partners in Lost River Tiki, a new bar along Mack Avenue on Detroit's east side. Located near the border with Grosse Pointe, the establishment celebrates the Hawaiian and Polynesian lifestyle in the same fashion as popular city hotspots from the 1950s, like Chin Tiki and The Tropics.
"Before, people didn't travel as much, and tiki bars were a form of escapism and community gathering places," Green says. "Now, you're seeing them return. We spent a year and a half getting everything ready, and I must say there are a lot of tiki enthusiasts around the region. We also do a lot of theme nights — we just did ice cream; next up is a night of pierogis and pot-in-a-box, where plants and flowers are on display and available for sale."
Growing up in Birmingham, Green was passionate about theater. She worked as a stage director at Rising Stars in Bloomfield Hills, and played the part of Jo in "Little Women" and Sally Bowles in "Cabaret." Today, she enjoys running and backpacking, and hiked across Isle Royale last summer.
"I love my work at Google, and to be able to go from there and work at Lost River Tiki has been a lot of fun," she says. "I learned so much about what it takes to open a business, and I've used those experiences to help me at Google. I'm all about getting people together to accomplish great things." — R.J. King
Fun Facts:
Hiked Isle Royale end to end (approx. 45 miles)
Owns and operates a Tiki bar
Lived in Boston for seven years, but remained a Tigers' fan the whole time
---
Chanel Hampton // 31
Founder and President // Strategic Community Partners, Detroit // Employees: 3 // Revenue: NA
University of Missouri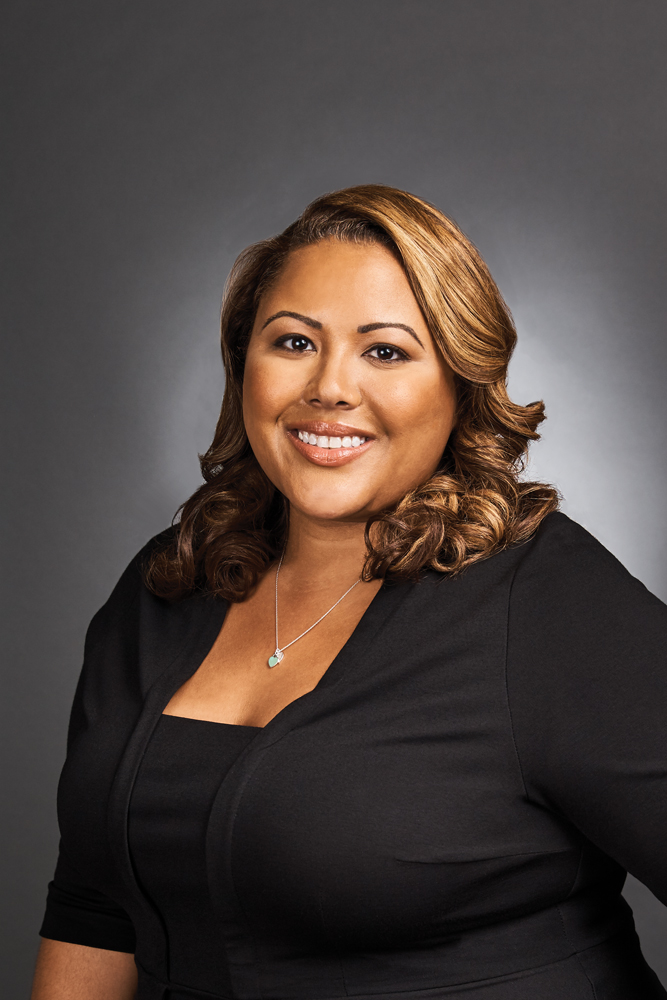 In 2015, after Chanel Hampton started her own business, Hampton Consultants, she kept hearing the same sentiment from clients: You're more than a business consultant, you're a partner. Before long, she incorporated the feedback into her branding, and renamed her company Strategic Community Partners.
Today, her services are at the intersection of strategy, culture, and community context. Much of SCP's work meshes with K-12 education. For example, this past summer the company worked on Teach 313, a program to recruit and retain teachers in Detroit's early childhood, public, and charter schools.
"In Detroit, we started the last school year (2017) with 1,000 vacancies out of 6,000 K-12 teachers," says Hampton, who was a middle school teacher in St. Louis for four years, then part of Teach for America's national recruitment team. "That means tens of thousands of kids didn't have a teacher."
Even worse, the city's teachers have a 30 percent yearly attrition rate; half of them leave for another district and half quit the profession.
The issue isn't salary, Hampton says. Rather, it's the fact that teachers believe they get no support and no respect. SCP's solution included three initiatives that were slated for rollout in August: a multimedia effort to attract talent; an educational campaign for teachers, to make them aware of opportunities for professional development; and a community program that offers incentives to educators, including discounts on housing, automobiles, and insurance, as well as other perks.
In an earlier project for SCP, when The Skillman Foundation, the City of Detroit, and local leaders wanted to make improvements to the local My Brother's Keeper Alliance program for boys and young men of color, they hired Hampton and her team to help. The company created a survey to get community input, conducted research to see what other My Brother's Keeper programs across the country were doing, and then made recommendations.
Other SCP clients include the Campaign for Black Male Achievement, the Michigan Department of Education, United Way for Southeastern Michigan, and the University of Michigan. "In Detroit, I want us to be bold because our teachers and kids deserve it," Hampton says. — Ilene Wolff
Fun Facts:
Travels to at least four countries a year
Competitively swam for over 10 years
Didn't turn 18 until her sophomore year of college
---
Chuck Irvin // 30
Director of Network Development // 123Net, Southfield // Employees: 160 // Revenue: NA
University of Michigan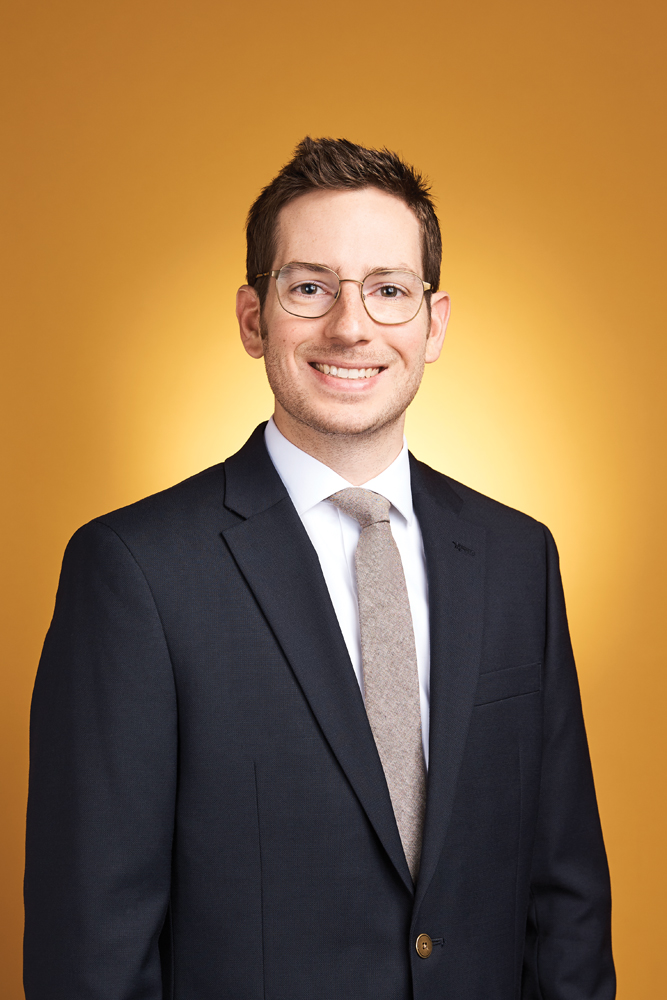 As a computer engineering student at the University of Michigan in Ann Arbor, Chuck Irvin started a DSL company that, at its peak, reached 120 residential customers. "We purchased capacity on existing copper lines, but it was difficult to collect (from people) and we slowly shut it down," says Irvin, director of network development at 123Net, a fiber provider and installer in Southfield. "But it taught me about sales and marketing."
Today, Irvin oversees a department of 72 workers that, over the past five years, has brought fiber to more than 650 buildings in metro Detroit and other large cities statewide. Last year the department doubled the number of installations, and it's on pace this year to add 200 miles to its fiber network.
Over the last two years, 123Net has been awarded contracts to build high-speed networks for a number of automotive and mobility companies, as well as at the American Center for Mobility, an autonomous testing campus in Ypsilanti Township. It is also supporting a client at Mcity, another autonomous testing facility operating on U-M's North Campus.
"These are massive projects that require 50 or 60 miles of fiber, and it can take several months to design and install," Irvin says. "Some of our customers are in the mobility race, and they need massive (data) capacity."
The company also operates the Detroit Internet Exchange, where data is delivered more quickly and at lower costs. Prior to setting up the exchange, data from metro Detroit traveled to Chicago or northern Virginia, which meant slower processing times and higher costs. Google uses the system, and Facebook and Twitch will be added shortly, Irvin says.
"We want to enable all businesses in Michigan to have extremely fast internet speeds at a good price," Irvin says. "One thing not too many people know is that Michigan has an advantage in terms of access to fiber, and we're out ahead of other cities in working with cell carriers to provide (new) 5G service.
"We also have a fairly unique business model in that we will sell or lease fiber to a building owner. Once they're connected, they can buy service from different carriers and providers, and by owning their fiber — most of the costs are in the last mile — they can change their service without having to change the physical network." — R.J. King
Fun Facts:
Was a volunteer camp counselor in Fenton, Mich.; his camp name was "Taco"
Drove cross-country to California with his 85-year-old grandfather so he could see the Redwood National Forest
Likes to go sailing with his wife
---
Daniel Kaufman // 33
Corporate Senior Vice President // H.W. Kaufman Group, Farmington Hills // Employees: 2,000 // Revenue: $2.1B
University of Michigan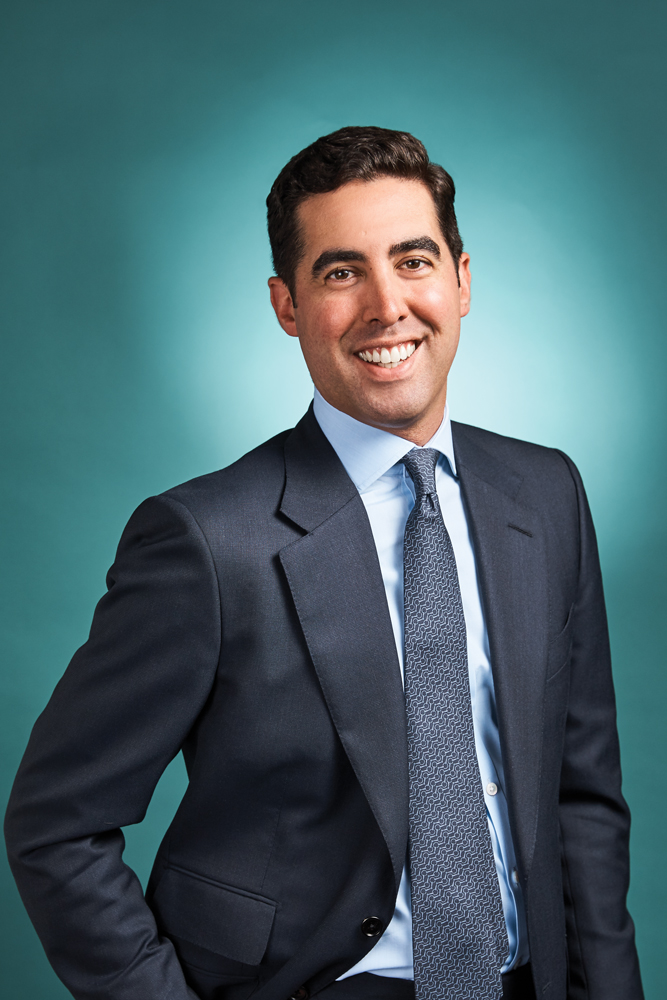 From an early age, Daniel Kaufman enjoyed coming to the office with his grandfather, Herbert, and father, Alan. Daniel says he had "a passion for insurance" and imagined being part of H.W. Kaufman Group. At the University of Michigan, though, he majored in history.
"I'm a history geek," Kaufman says. Talking during his lunch hour, he mentions his latest read (when he can find the time) is Boris Johnson's biography of Churchill. "He's obviously a huge figure in modern history," Kaufman says.
Having completed his bachelor's degree and then a law degree at Loyola University in Chicago, Kaufman joined the family company, and is now corporate senior vice president of the Kaufman Group. He also serves as managing director of Burns & Wilcox, one of the group's 14 companies.
Founded in 1969 by Herbert, Burns & Wilcox is a wholesale broker and underwriting manager. It offers hundreds of insurance products to cover the "hard-to-place," as the group's website puts it. Kaufman explains hard-to-place policies include coastal properties, music venues, and even personalized insurance for celebrities. In other words, "The most complex risks across North America."
With dozens of offices worldwide, Kaufman stays busy with travel, meetings, and phone calls. Something that makes him a bit anomalous as a young insurance executive is that the industry has lost out to finance, consulting, and other fields in attracting top young talent. "As an industry we need to do a lot more," he says. Within the group, the Kaufman Institute offers management development for promising employees through the one-year Kaufman Emerging Leaders Program, or KELP. "Some of the top people in our company now" came from KELP, he says.
As a history geek, Kaufman deftly fields a final, off-the-wall question about how he might be described in a 19th century business directory like R.G. Dun & Co.'s credit reports. "Insurance is a 300-plus-year-old industry," he says. Next year the Kaufman Group will celebrate its 50th anniversary. In this light, Kaufman labels himself "a change agent in this old, slowly transforming industry" in a bid to make it more "innovative and inquisitive." — Ronald Ahrens
Fun Facts:
A passionate golfer and former hockey player
Has a sword collection he inherited from his grandfather
Master maker of peanut butter and jelly sandwiches
---
Quinn Kiriluk // 39
Vice President of Development // Kirco, Troy // Employees: 100 // Revenue: $78M
Hillsdale College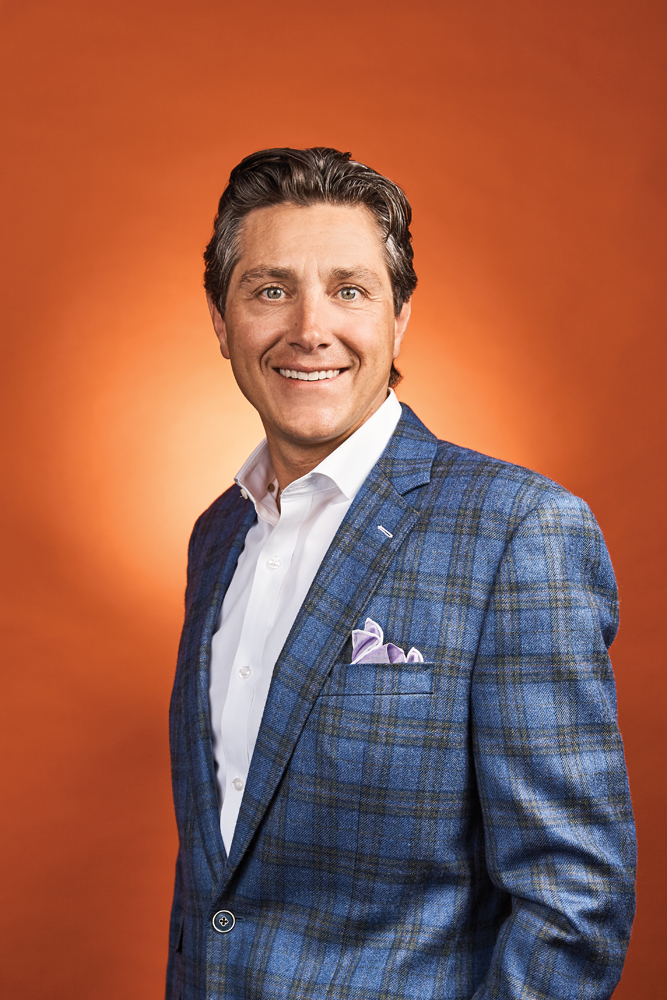 Aging baby boomers have been driving the development of senior residential facilities across America, as well as new medical-related centers, and it's Quinn Kiriluk's responsibility to make sure Troy-based Kirco, his family's development, construction, and property management company, stays ahead of the opportunities.
Currently, the enterprise, which owns and manages the Columbia Center at I-75 and Livernois Road in Troy, is building two senior residential communities in Alabama, while other sites will soon begin development in Michigan and Illinois. "Frankly, there are more opportunities than we can handle," Kiriluk says.
To assist in taking on more work, Kirco recently partnered with Hedrick Brothers Construction in West Palm Beach, Fla., to seek out projects in the Sunshine State, including senior residences, health care facilities, and large corporate centers. The partnership, Hedrick Kirco Properties, began earlier this year.
"Hedrick Brothers doesn't have a development arm, and they come across a lot of corporate real estate projects, so we teamed up with them," Kiriluk says. "They have a great reputation and a lot of experience, we share core values, and we're both family-owned. We've been doing the road show, showing off our brand, and we're off to a good start."
Closer to home, last year Kirco completed work on a new six-story headquarters for Dow Chemical Co. in Midland, and is now putting the finishing touches on a $100-million Innovation Center and the H.H. Dow Visitors and Heritage Center. The headquarters includes offices, a 4,000-square-foot "town hall" flexible meeting space, a 17,000-square-foot cafeteria, a coffee kiosk and lounge adjacent to the lobby, a 21,000-square-foot vegetative roof, and a one-acre neighboring pond.
"The Dow project has been the focus of mine for four years, and it's a project that's already getting a lot of notoriety for its sleek design and environmental stewardship," Kiriluk says. "We also recently completed the Oerlikon Advanced Powder Manufacturing Center in Plymouth Township and a 350,000-square-foot manufacturing center for American Axle Manufacturing in Detroit." — R.J. King
Fun Facts:
Recently finished work on Dow Chemical Co.'s new six-story headquarters
Partnered with Hedrick Brothers Construction to seek out more work in the Sunshine State of Florida
---
Chris Lambert // 38
Founder and CEO // Life Remodeled, Detroit // Employees: 10 // Budget: $5.1M
Gordon-Conwell Theological Seminary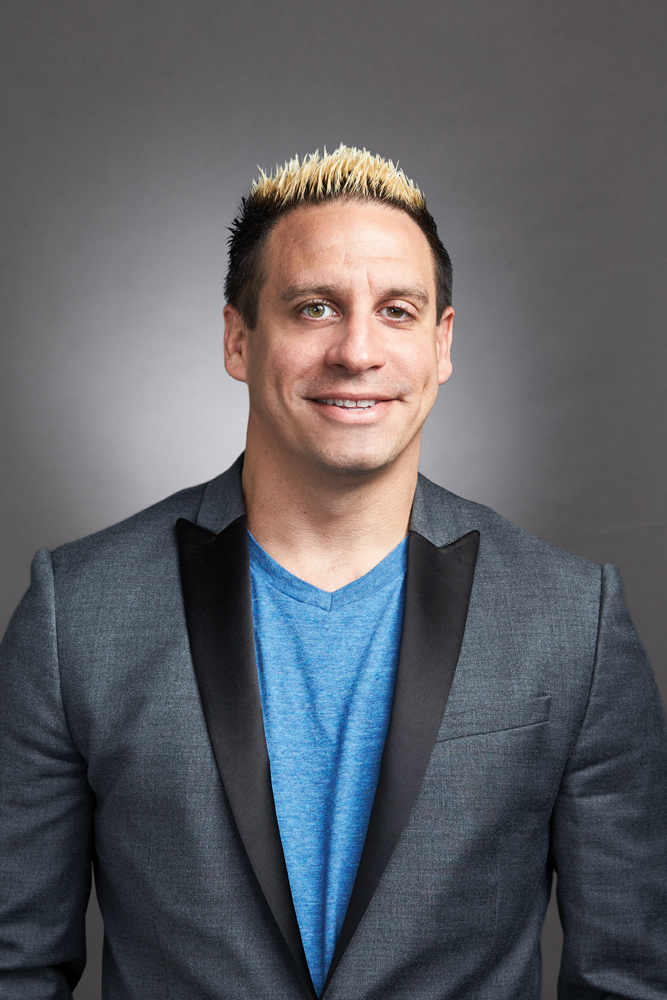 Life Remodeled founder and CEO Chris Lambert expected the summer of 2017 would be like others before it. The Detroit nonprofit works with community leaders and an army of volunteers to annually transform downtrodden neighborhoods. So far, business and community ecosystems have been established at Cody High School, Osborn High School, and Denby High School.
Lambert had a strategy for Life Remodeled: One year, in and out, and on to the next community.
"That was the plan when we were going to renovate Central High School," Lambert says of last year's project area. Instead, the Detroit Public Schools Community District decided to move students from neighboring Durfee Elementary-Middle School into Central High. Because of the change, the district offered to lease Durfee, a 90-year-old Neo-gothic building in need of major repairs, to Life Remodeled for $1 a year for up to 50 years.
That change set Life Remodeled in a different direction. Now a four-year project, the renovation of Durfee began last summer when 11,032 volunteers started renovating the school's gymnasium, auditorium, and classrooms into an array of community assets, in addition to beautifying the surrounding neighborhood. Another neighborhood beautification event is set for Oct. 1-6.
Life Remodeled will keep its headquarters in the building for the length of the lease.
"The nature of the work is much deeper, with more potential to have an impact than all our previous projects combined," Lambert says. "The fact that we've acquired real estate is much more complicated that anything we've ever done."
Life Remodeled now has a full-time COO, which has freed Lambert to focus on bigger issues like securing a $2 million loan to help pay for a new heating and cooling system.
In turn, what is now known as the Durfee Innovation Society is starting to train residents and students in how to operate a business — supply procurement, bookkeeping, management, marketing, and more — so they can take those skills and start other enterprises. — Alan L. Adler
Fun Facts:
Used to shoot skeet competitively in high school and once hit 50 targets straight
Has lived in, or traveled to, every continent except Antarctica
Recently bought his 6 and 9 year old sons a dirt bike, partly as an excuse to buy himself one, too
---
Joshua Lee // 31
CFO // CJ Chemicals, Brighton // Employees: 8 // Revenue: $12.3M
Western Michigan University Cooley Law School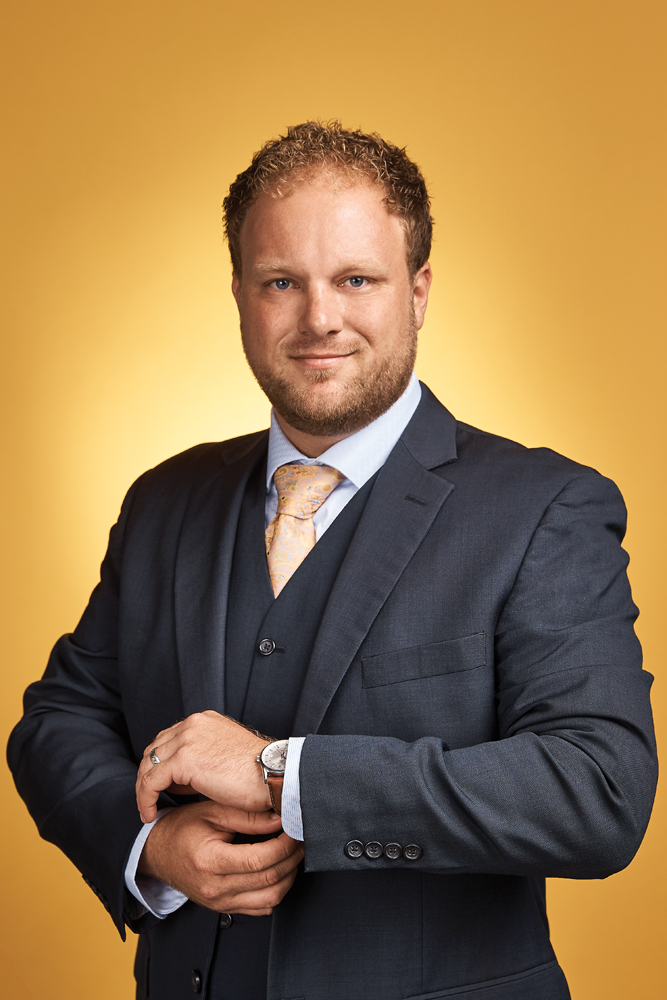 Relentlessness is always an asset when you're trying to build a business, and sometimes it's an absolute necessity. For Joshua Lee and Brighton-based CJ Chemicals, the effort to break through after the company's 2010 founding was a test of both skill and perseverance.
Lee established the company with his mother, Catherine, who maintains majority ownership. Lee, meanwhile, who serves as CJ Chemicals' CFO, has managed the company's finances from the outset. He says their vision was to achieve industry leadership in chemical distribution, but starting with just $4,000 cash and a $100,000 SBA loan, there was no assurance the company's goal of landing large accounts would pay off.
Making it even more challenging, Lee had to do all of this while attending law school and relying on his wife's income for survival.
"We worked on building our supply chain, trying to find manufacturers," Lee says. "We were trying to land Exxon and Shell, and we were able to penetrate some of the smaller companies. My role at that time was to manage the finances, trying to make sure we were staying frugal."
As the company grew slowly from sales of $350,000 in its first year, Lee kept after prospects who had expressed interest but couldn't quite be brought along to sign deals. That finally changed in 2014, when $5 million worth of business from a long-sought-after account came through in a single month, setting the company on a trajectory that saw it hit $12.3 million in 2017 sales, with a projection of $18 million for 2018.
Today, the company offers more than 350 different chemicals and is a member of the National Association of Chemical Distributors, which adheres to strict standards for responsible distribution.
"I owned a painting company in college and that knocking door-to-door, cold-calling, being told no, and learning rejection and failure gave me confidence," Lee says. "I had confidence in my mother that she could sell, and if I could handle the back end, we would be successful."
Today, Lee is one of the youngest top-level executives in the chemical industry, and his next goal is to help lead the company's finances to surpass the $30 million mark in annual sales. "You always need goals to strive for," he says. — Dan Calabrese
Fun Facts:
Big country music fan
Loves traveling and would live on a Caribbean island if possible
Huge foodie and loves to cook
---
Kevin Morin // 38
Co-founder and Chief Technological Officer // Macro Connect, Detroit // Employees: 18 // Revenue: $2.5M
Michigan Technological University
Multitasking is an appropriate description of Kevin Morin's professional life. He splits his time between helping run Macro Connect, a Detroit-based company that acts like an IT department for K-12 schools, and Hunt Street Station, a co-working space in a historic former Detroit Police precinct near Eastern Market.
He is also involved in running Global Vision Technologies in St. Louis, which creates software that tracks juvenile delinquents and develops clinical trial software for pharmaceutical companies, as well as MarkSetBot, which designs and produces water drones that are used in sailing races.
"My brother, Matt, and I were doing a lot of technology stuff with our neighbors and people at school, and we started Macro Connect when I was 17 years old," says Morin, co-founder and chief technology officer of Macro Connect. "We started out in my parents' home, and we were there for five years before moving to Lafayette Park, then Corktown, and now Eastern Market."
He says the company started out helping schools install and operate computer labs, but they soon noticed a void where people either weren't using the equipment correctly or to its full potential. Today, Macro Connect works with more than 300 schools, most of which are public charter schools.
"We started a practice around training," Morin says. "We were putting in cool technology, but the schools often didn't know how to use it. So now we provide training either through one-on-one coaching or group coaching, we help run databases, and we're seen as being on a school's leadership team. We're like a virtual CIO."
Last year, the brothers completed the renovation of Hunt Street Station, where they have their offices and operate a co-working space.
A passion for sailing, and the realization that placing buoys for a sailing race is a time-consuming and muddy process, led to the development of MarkSetBot, which has developed 17 water drones. At $7,000 per unit, the 4-by-8-foot catamarans consist of an engine and communications equipment.
"With your smartphone, you just open an app, drag your finger across a map on the screen, and the drone goes to the spot," Morin says. "We just got a patent on it, and we're selling them to people in the U.S. and Europe."  — R.J. King
Fun Facts:
Has lived downtown for 17 years
Is the creator of MarkSetBot which is an autonomous water drone used for sailboat racing
Used to co-own the Fountain Bistro on Campus Martius, including the Beach Bar and Grill
---
Thomas Pascaris // 36
Co-founder and Partner // All Law,  Farmington Hills // Employees: 8 // Revenue: NA
Western Michigan University Cooley Law School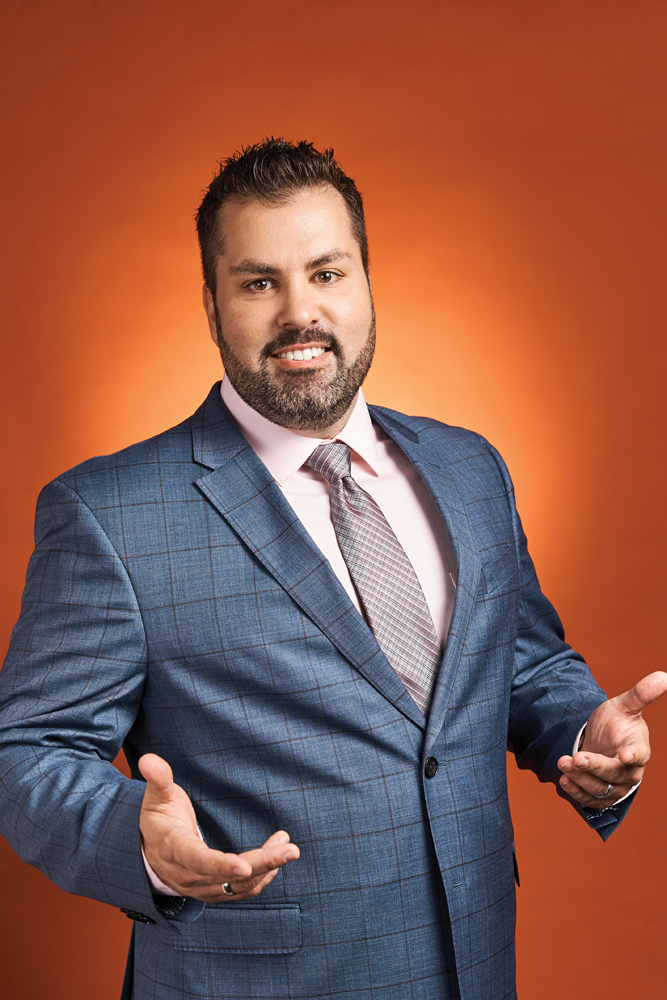 A recent Tuesday was productive for Thomas Pascaris, who was feeling relaxed and optimistic after returning from the Balkans and Greece, where he has family connections on both sides. The Leaning Tower of Pisa and the canals of Amsterdam were also part of the tour. "Travel is my guilty pleasure," Pascaris says. Counting an Asian foray last fall, he's been to 12 countries in 10 months.
Signing three new clients to All Law, meanwhile, explains his optimism. Pascaris, who co-founded the firm in 2016 with Marco Bisbikis, figures the new clients will bring a "chunk of change" to the firm.
Amid an era of specialization, All Law tries to cover every base, from divorce to business formation. "We practice in a majority of the mainstream legal areas," Pascaris says. "We like to say we'll get you covered with our services."
The variety stimulates Pascaris, who looks into the lobby and is "amazed by the different clients and cases." He sees a priest, immigrants, entrepreneurs, and elderly people who seek help with estate planning.
Early on, he had a case involving a divorced single mother whose husband "left her with nothing." When he was able to guide her through bankruptcy, everything solidified for him. "I knew I was on the right path, helping her and people in general by giving them a second chance," he says.
Pascaris understood "law was the way I wanted to go" back when he was at Farmington High School. One day his football coach was recruiting students to join a mock-trial class. "I was like, 'Why not? It's gonna be an easy A.' " The class members placed well in a statewide competition, and Pascaris received honorable mentions from judges. "Basically, all (of them) said this was what I needed to pursue."
Although advancements in technology now help process data and digest the massive documentation many lawyers encounter, Pascaris doesn't see artificial intelligence playing much of a role in a general practice that offers personalized service, which can mean counseling a client on the phone for an hour. "AI won't do that," he says.
What does he see for All Law in 30 years? "I hope I'm not the managing partner anymore," he laughs. — Ronald Ahrens
Fun Facts:
Was 8 years old when he started working at his family's restaurant
First in family to have an advanced degree, and the first attorney, as well
Friends and family describe him as a Jack of all trades
---
Ryan Pelerin // 38
Founder and CEO // WSM International, St. Clair Shores // Employees: 50 // Revenue: NA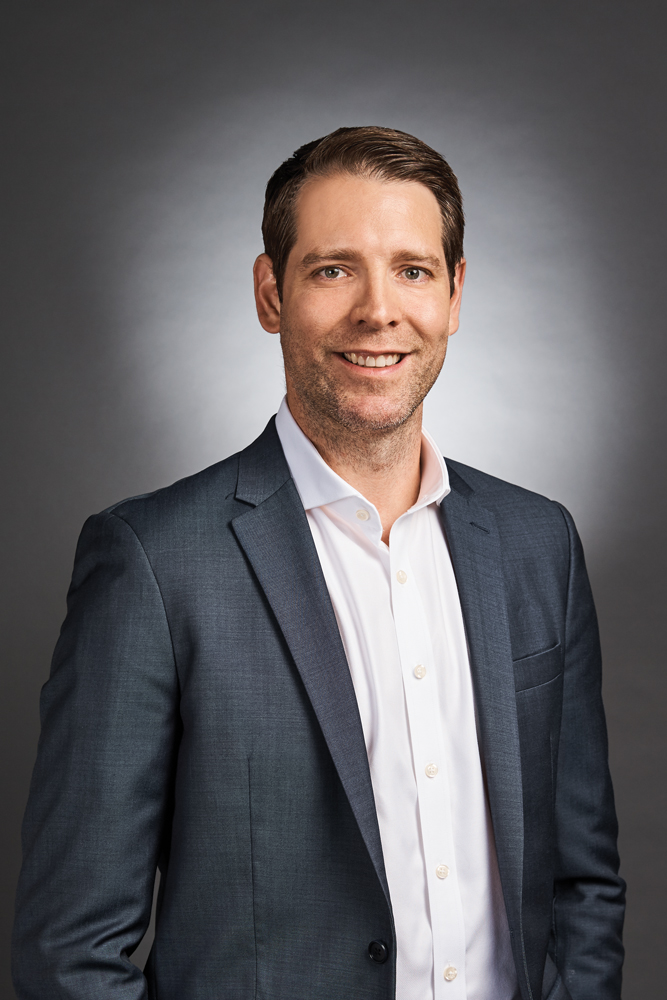 Ryan Pelerin tried attending college twice to earn a business degree, but his flourishing IT endeavors kept getting in the way. After dropping out of Michigan State University in 1998, during his freshman year, he took out a student loan in 2005 and enrolled at Wayne State University because things at work had slowed down. "As soon as I started, we started to get a bunch of contracts," Pelerin says.
Now, at age 38, Pelerin has 26 years of entrepreneurial success. He started his first business at age 12, charging $50 an hour to set up clients' PCs and teaching them computer skills. At 16, he set up an e-commerce site for one of his mother's friends and had a revelation when it came time to find a company to host it. "I (realized) I could tell my client to pay $100 to a hosting company, or I could host it myself," he says. Within six years, he was hosting thousands of clients.
Pelerin sold that company, but it wasn't long before he saw a gap in the IT marketplace: migration services. He established Website Movers, now WSM International, in 2003. Website and server migration comprises half of his current business, but he also offers cloud adoption, development, cybersecurity, and managed IT services to businesses of all sizes, including many Fortune 500 companies.
Cybersecurity services are a growing part of WSM, comprising 15 percent of its business compared with about 5 percent just two years ago. "I wouldn't be surprised if it was 25 percent in two years," Pelerin says.
WSM does a lot of repeat business because every three to five years a business needs to migrate its data in order to remain cybersecurity compliant, he says.
The growth in WSM's client base is creating the need for more workers, too, and Pelerin plans an estimated 50 percent increase in employees by the end of 2019. Employee retention is high, he says, owing to a flat organizational structure, remote work opportunities, raises above the cost of living, a good benefits package, and rewards and equity programs.
At a staff meeting, Pelerin says he told his team: "All of you own part of this company on paper, so these are all of your clients." — Ilene Wolff
Fun Facts:
Is an identical twin
Is normally at the office before 6 a.m. every weekday
Started his first company at the age of 12
---
Jeanette Pierce // 37
Founder and Executive Director // Detroit Experience Factory, Detroit // Employees: 7 // Budget: $800,000
Aquinas College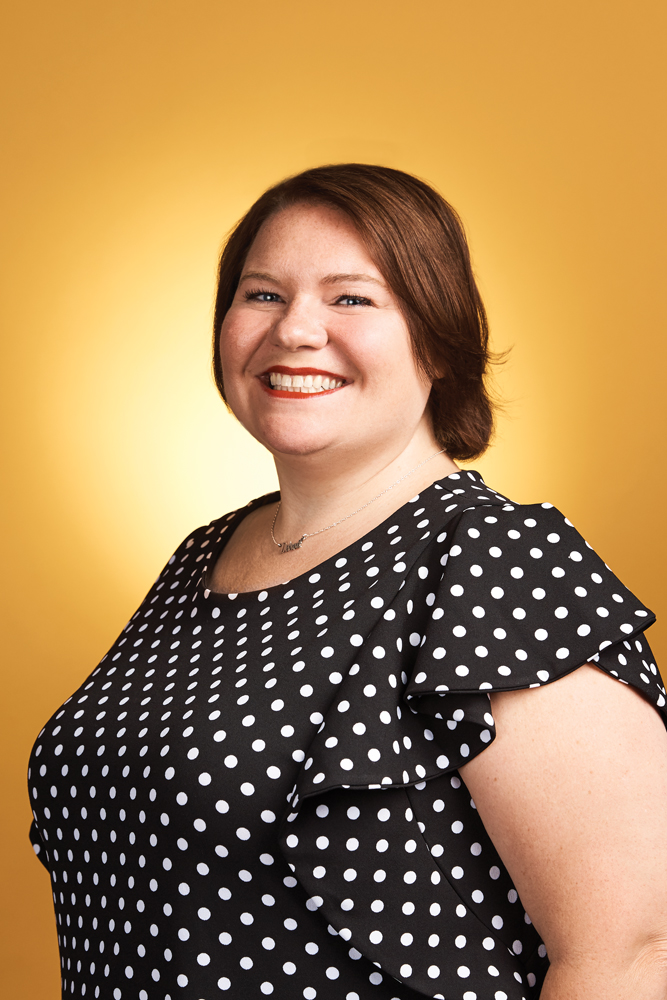 To Jeanette Pierce, there's more to Detroit's story than the post-bankruptcy comeback or high-profile new buildings like Little Caesars Arena. To her, the story of Detroit is in the subtle nuances you come to know living in the city day-to-day.
Without really meaning to, she's built a successful enterprise in the Detroit Experience Factory (DEF), which has exposed more than 100,000 people to the city via tours, educational sessions, and seminars. "I'm an accidental entrepreneur," Pierce says. "I think a lot of people in Detroit are that way."
A lifelong Detroiter, Pierce moved downtown in 2003 and hasn't driven to work in 15 years. That's the Detroit experience she wants people to know, and DEF tours make it happen.
"We quickly became recognized as the on-the-ground experts," Pierce recalls of the company's opening in 2006. "We (also) developed lists of every bar, restaurant, and coffee shop downtown, and expanded them to include Highland Park and Hamtramck. And we've kept (the lists) up to date, which brings people back."
DEF's mission isn't strictly cultural. There's a business imperative, too, deeply seated in the city's need to maintain a vibrant workforce.
"A big focus is on attracting talent," Pierce says. "We didn't know it would be in the beginning, but you had people graduating from our universities and leaving the region. People would refuse to take a job in Detroit because they'd heard bad things."
As more companies have moved downtown in recent years, they've called on DEF to partner with them and keep the local workforce engaged with the city. DEF has even become part of the interview process Quicken Loans uses for new employees.
This year, DEF will launch a new initiative called the City Institute, which Pierce describes as a deep dive involving academic experiences, site visits, and information about the lessons Detroit has learned. Representatives from cities like Portland, Ore., and Akron, Ohio, have even come in to take advantage of DEF's offerings.
In a move that surprised no one who knows her, Pierce and her husband got married in Campus Martius Park — and invited the whole city. — Dan Calabrese
Fun Facts:
Youngest of five children
Invited the entire city to her wedding in Campus Martius Park
Took what she loved to do and made it a job
---
Michael Rea // 30
Managing Partner // Synergy Solutions, Detroit // Contract Employees: 200 // Revenue: NA
Oakland University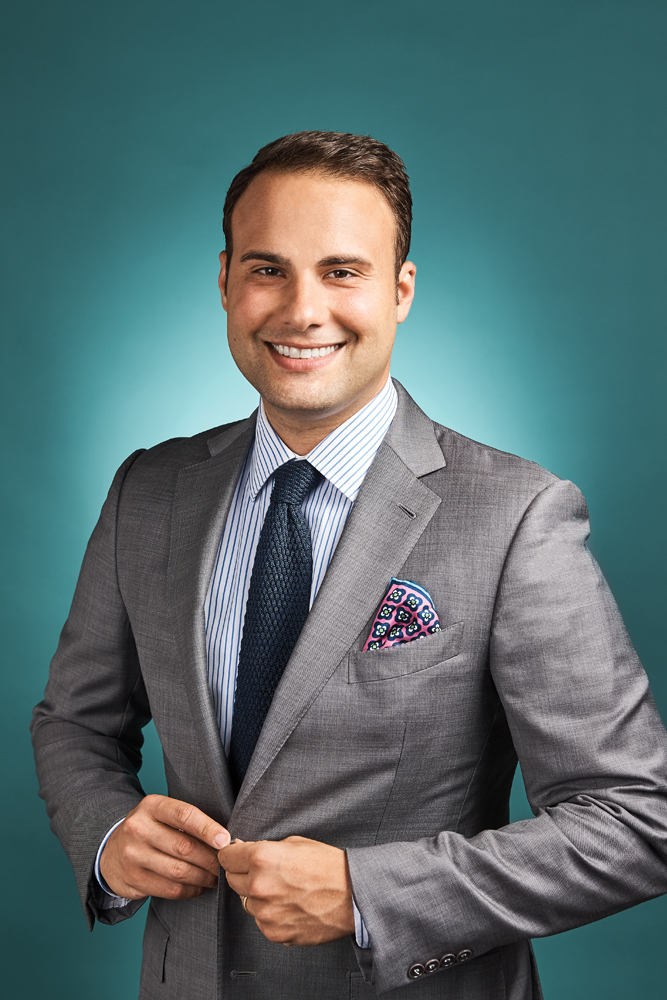 Many people have started businesses, while many others have had to fight to survive cancer. Not many people have taken on both challenges in the same year and emerged successfully.
That's just one of the things that sets Michael Rea apart.
It was 2014, which Rea philosophically refers to now as "a year in my life." But he knows that year, which could have taken everything from him, left him stronger and more ready than ever for his calling. "You think you're on top of the world, you've got a great-paying job and you're newly engaged, and you find a little lump on the inside of your leg," Rea recalls.
What followed was nine rounds of chemo and 13 surgeries. With a phenomenal support system led by his then-fiancé (now wife) Julia, Rea beat the cancer. And he came to see the experience as a fork in the road of his life, which led him to another idea: With his background in recruiting, he wanted to start his own firm. "I'd worked for another agency," he says. "I'd worked all the way up to recruiting sales representative. I wasn't being fulfilled."
Before he could start his own firm, however, he had to work for six months at a different company to get past a noncompete clause in his employment contract. Once he got past that point, he formed Synergy Solutions with partner Joseph Miller.
"We literally conceived this idea while I was sitting in a hospital bed at the University of Michigan," Rea says. "From there, we had this grassroots organic growth. We believe in competitive pricing and customer service."
Rea and Miller didn't want Synergy to be like a "big box" staffing company. "They take 10 resumes and throw them against the wall, and if one of them sticks, great," he says. "We meet with everyone because, at the end of the day, that's my name at stake."
The recent decision to relocate the firm to downtown Detroit from Warren was inspired in large part by Rea's heritage as a first-generation son of an Italian immigrant. "My father came from right outside of Rome at 17 years old with the clothes on his back, and Detroit was a renaissance for him," Rea says. Now he and Miller hope to make Synergy Solutions part of Detroit's renaissance. — Dan Calabrese
Fun Facts:
Makes homemade wine with family annually
Pizza enthusiast
Favorite quote: "Adapt. Improvise. Overcome."
---
Stephen Sawyers // 34
Business Sales Team Leader // Rocket Fiber, Detroit // Employees: 70 // Revenue: NA
Michigan State University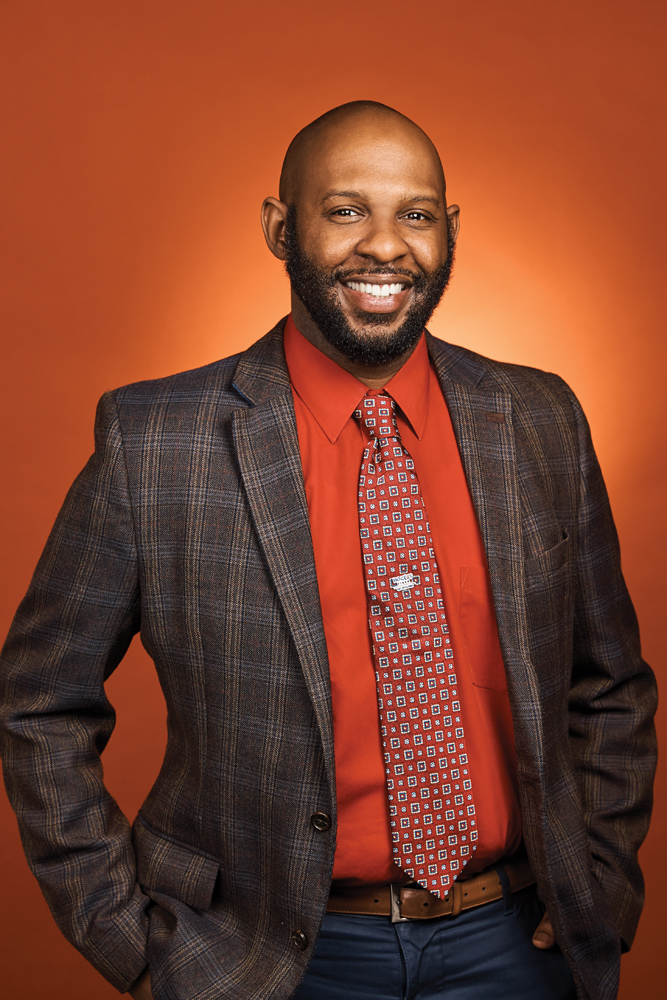 The art of selling is also a science, says Stephen Sawyers, a Detroit native who learned the basic and finer points of closing a deal while selling educational books and related software door-to-door in Junction City, Kan.
"It was the summer of my freshman year (at Michigan State University), in 2003,  and I learned fairly quickly there was a science to selling," Sawyers says. "I don't necessarily have the gift of gab, but you learn that if you want to sell something, it's important to understand what people's need are, and then generate a solution to answer their needs."
He calls the success he experienced early on "emotional selling." In many cases, he says, when he knocked on the door of a residence, he would meet young mothers who, when prompted, would agree with him that education was important for their children.
"But then I asked them what education meant for them personally, and in a lot of cases the mothers would break down and burst into tears and talk about how they had opportunities and how they didn't always take them," he says. "And then we would return to the topic of their children, and they often wound up buying the books because they didn't want to see their children miss those opportunities."
After earning a telecommunication degree, Sawyers pursued his dream of becoming a DJ, but he quickly gave up on the idea when a radio station in Lansing offered to pay him just $6.25 an hour. "There's no way I was going to survive on that, so I became a contractor at Comcast and did residential sales door-to-door," he says.
In 2016, he saw a job posting for a sales position at Rocket Fiber in downtown Detroit. "Since I knew the cable industry, I researched their website and I was impressed that they could offer faster (data) speeds at a great price. It took nine months before I got the job."
Sawyers says the difference between working at a large corporation and a budding startup is that the latter enterprise offers more opportunities. "You can spread your wings, and I was able to help set up a proven system for selling and develop processes for other salespeople to succeed," he says. "Plus, we're helping to rebuild Detroit, and that's something I'm very passionate about." — R.J. King
Fun Facts:
Can move his ears
As a kid, he was an ardent preserver of cash and used to hide it behind posters
In high school, he once beat a chess master
---
Max Schmidt // 31
Owner // 1701 Bespoke, Detroit  // Employees: 3 // Revenue: NA
Michigan State University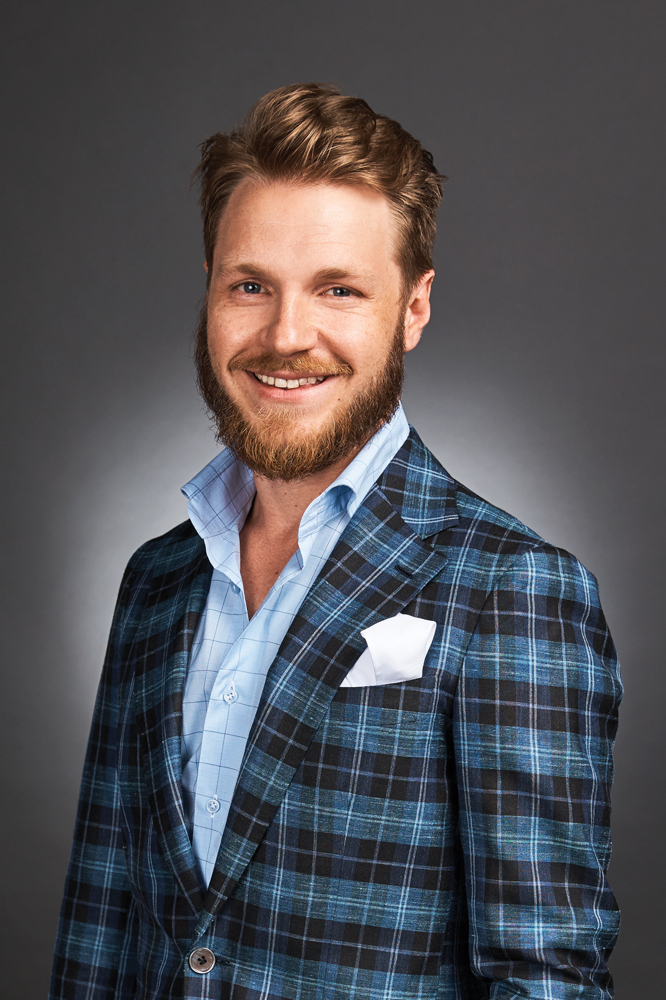 In a 2,700-square-foot loft on the third floor of a building at the corner of Woodward Avenue and Willis Street, next to the Majestic Theatre in Detroit, Max Schmidt ponders the question of robots sewing.
Schmidt established 1701 Bespoke in Midtown to produce custom clothes that fit a gentleman. Shoulders are imprecise in alignment, you know. And one arm might be longer than the other. For the customer seeking a bespoke suit, these demands alone predicate precise measurements.
But the big thing Schmidt is working on these days is shirt-making at a facility in New Center. In this pursuit, cutting speed is paramount. Breaking the high barrier of entry to automated cutting — $250,000 for each machine — means doubling the working speed.
"It's almost like a CNC machine, but for fabric," Schmidt says on the eve of offering 300 ready-to-wear shirts in his showroom. He got his start in the business when he searched for a custom suit for a wedding but found nothing to match the intended style. He undertook the project himself and then found someone saying, "Hey, can you make one for me?"
His project snowballed to the point of launching 1701 Bespoke as a Detroit pop-up in 2013. The 1701 refers to the year Detroit itself popped up. The loft space came along later.
Out of college with a degree in advertising, Schmidt started his professional career at a small Chicago startup that created an expense-tracing app. He did marketing and product development, and got a small piece of the company. Before long, he returned to Detroit.
"When the suits came along, it was a serendipitous thing," he says.
Last year, Schmidt bought out his partner, with the ultimate goal of making Detroit a clothing city — both in design and production.
And how fitting it is that he ended up next to the Majestic. His band played there some years ago. Schmidt says he originally wanted to be a professional musician, but had to give that dream up after breaking both wrists at the same time. He still plays blues on his Telecaster, though, reveling in its 1950s twang. Indeed, reprising blues guitarist Albert King's licks would keep anybody's mind off robotic sewing. — Ronald Ahrens
Fun Facts:
Owns a Bitcoin ATM
Is opening up a shirt manufacturing facility in Detroit
Was a deejay on Michigan State's radio station
---
Carrie Schochet // 39
Founder and President // Purple Squirrel Advisors, Troy // Employees: 3 // Revenue: $1.6M
University of Notre Dame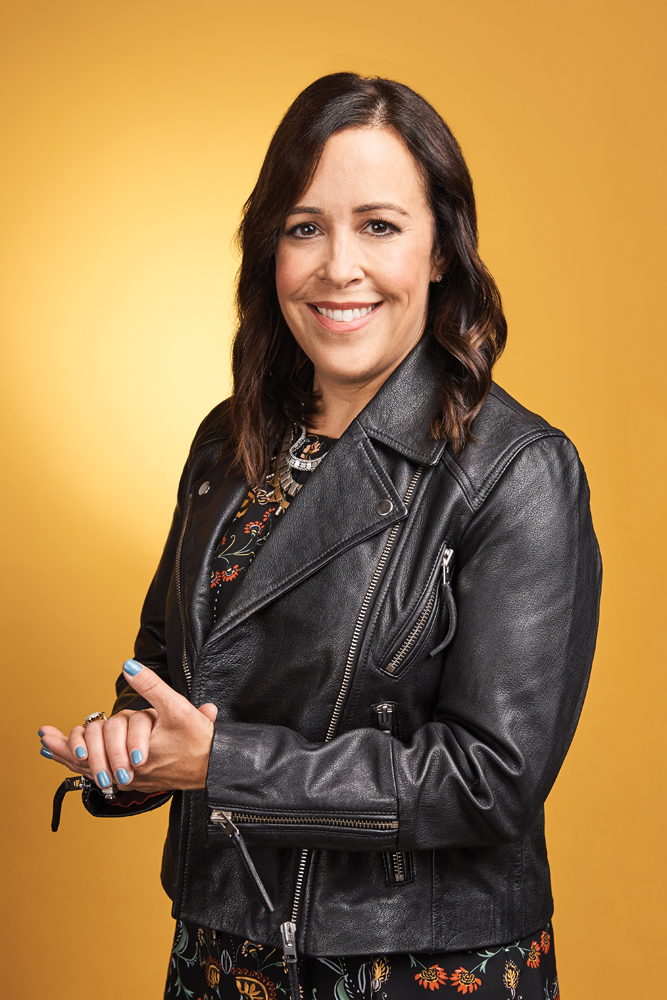 An early August weekend was a landmark period for Carrie Schochet: Both her 7- and 6-year-old kids got up on water skis for the first time. The family has had a house at Mullet Lake since 1987, and spending time Up North was a big reason Schochet came back to Michigan in 2012 after having started her career in Chicago.
Schochet (pronounced SHOH-shay) first worked in finance, then litigation consulting, before landing in recruitment — and, for a while after returning home, the Rochester Hills native felt she needed more experience. In time, her sister, Amy Whipple, came to fathom Schochet's abilities and said, "Let's do this together."
Meanwhile, Schochet was asking, "How am I going to make a living here?" She had a family to support, including a stay-at-home husband and a third child, now 2 years old. With Whipple's backing, Schochet launched Purple Squirrel Advisors in 2015.
A purple squirrel, in recruitment industry parlance, is like an inactive case file in a detective's drawer. There are easy-to-fill A-orders, harder-to-fill B-orders, and purple squirrels — the ideal candidates for unusual jobs.
For example, a company that makes premium milk powder for milk chocolate sought a director of food safety and quality assurance. "It was a little outside what we normally do," she says. But Schochet liked the company's management and history. A candidate was found in Ohio. "It all came together perfectly. We like taking on special projects like that," she says.
Schochet has developed a five-point process that includes sitting in on interviews and assisting with onboarding — an element, she has found, that small and midsize companies may neglect. "It's a huge time investment for us," she says, but it pays off. In addition, involvement in nonprofits like Habitat for Humanity and 100 Women Who Care (cofounded in 2013 by Whipple) is essential, but entails setting out early and returning home late.
In addition to finding employees with niche skills and pinpointing the right talent for high-demand industries, Schochet utilizes an expansive relationship with CFO Next, a networking group for senior financial executives. "Between all of these efforts we're busy, and we're constantly out in the community," she says. — Ronald Ahrens
Fun Facts:
Nicknamed the "Vault," as she has the ability to remember crazy details about people she encounters
Has completed the Tri-State Trek three times — a 270-mile bike ride from Boston to New York — to raise money for ALS research
Was a thrill seeker, pre-kids
---
Alisha Serras // 37  
Co-owner // 

Scavolini, Birmingham

// Employees: 20 // Revenue: $5M (2018)
University of Michigan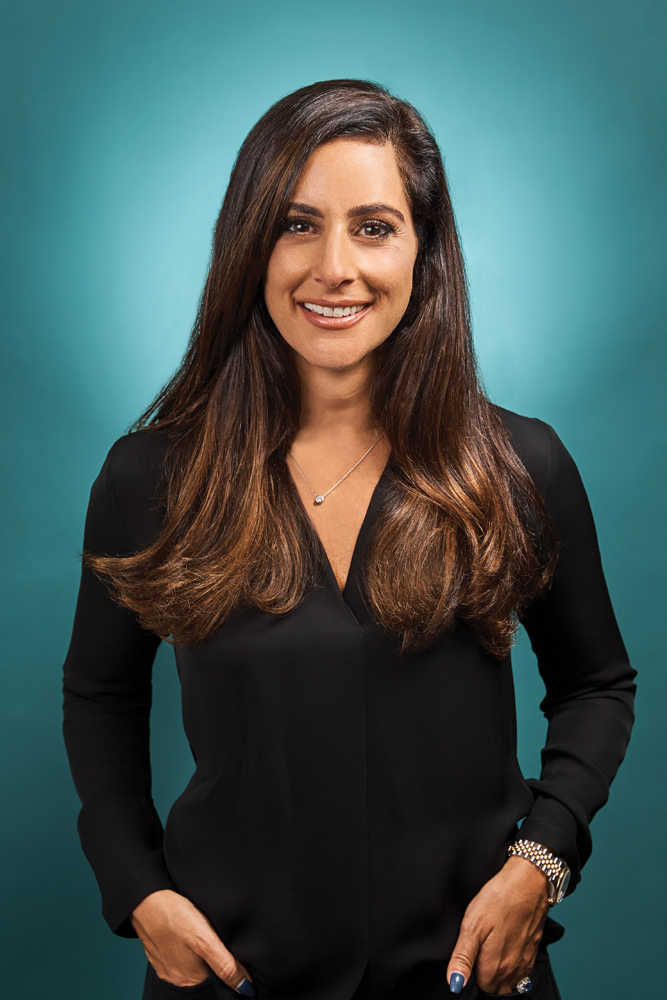 People thought Alisha Serras, along with her husband and her sister, were crazy to open a high-end kitchen and bath remodeling business in 2010 following the Great Recession, and she agrees up to a point. "It was also smart to open at that time," she says.
At the time, rents were low in downtown Birmingham, as evidenced by the numerous storefronts that were empty, and a slow start gave the owners a chance to learn every inch of the business. Not to mention the fact that there were fewer competitors, as the economic downturn forced kitchen and bath remodelers out of business.
"Plus, nobody knew at the time that we were at the end of the recession," says Serras, who co-owns the company with her husband, Brian Gamache, and sister, Niki Serras. The first year, Scavolini installed seven kitchens. Today, the company's installations in single-family homes number almost that many each month from each of its four locations: Birmingham, Boston, Chicago, and Washington, D.C.
But what really made their numbers skyrocket was the development of multifamily residential projects such as the 53-unit Cass & York development in Detroit's Tech Town, and 50 units in the Kingsley Condominiums in Ann Arbor.
Relationships with developers of high-end projects have helped the business grow, as have word-of-mouth referrals and networking. Early on, Scavolini welcomed the community into its downtown Birmingham showroom — adorned with a bright red kitchen in the front window — by offering the space to nonprofits for their events.
In turn, the company just landed a much-publicized account after Niki teamed up with a Detroit designer for the kitchen at the Junior League of Detroit Designers' Show House at the Fisher Mansion in the Boston-Edison Historic District in Detroit. "People do business with people," Alisha says. "We represent an amazing brand (from Italy), but at the end of the day I think people buy from us because of who we are."
Who are they? Business owners who are honest, likeable, and trustworthy, she says. Serras fosters those traits in her team — "we're completely reliant on them" — and provides competitive salaries and benefits. — Ilene Wolff
Fun Facts:
Is a Ph.D. drop out
Is Greek and Italian
Played club water polo in college on a team with one other woman and the rest guys
---
Beth Sexton // 38
COO
// PM Environmental, Lansing
 // Employees: 130 // Revenue: $19 million
Michigan State University
How do you come out of college with a degree in international relations, land a job at an environmental firm knowing nothing about the field, and rise to become the company's COO?
Ask Beth Sexton, who this year marks 16 years at Lansing-based PM Environmental's Berkley office. Her rise speaks to what an individual can achieve when they keep learning and never close off any potential professional avenue. It also shows how people can make adjustments when Plan A isn't looking so hot.
"I wanted to be Madeleine Albright, and I did an internship at the U.S. State Department my senior year," Sexton recalls. "I realized it wasn't the correct career path for me."
That could have been a daunting epiphany, with four years invested in an international relations degree, but Sexton spoke to a friend at PM Environmental and was able to obtain a position there. She didn't have formal training in the field, but she quickly realized that didn't need to be an impediment.
"There aren't any degree fields that teach you how to do Phase 1 (of environmental work), or a lot of the service lines we do here," Sexton says, "so you can get a geology degree or an environmental science degree, but those aren't focused on doing environmental due diligence work. Much of what people learn is on the job."
As Sexton demonstrated her abilities, she returned to school to get a Master of Science degree in environmental policy, and soon after was appointed to the position of national due diligence manager for the company, overseeing more than 2,000 projects throughout the United States.
When the firm needed a new COO, Sexton was confident she could excel in the role.
"I know the organization top-down, having grown up in it," she says, matter-of-factly. "I know all the personalities and the trials and tribulations, and I know where we came from and where we want to be. I'll continue to make sure we run smoothly, that we have a client focus, and that we're at the top of the heap, as it were, doing environmental work in the states we cover." — Dan Calabrese 
Fun Facts:
Favorite locations are Florence, Italy, and traveling the Ring Road in Iceland

Is an avid reader, and loves a good fiction series

Has a group of about 20 friends that go to a traveling Detroit Lions football game every year
---
Zack Sklar // 32 
Chef and Owner
 // Peas and Carrots Hospitality, Bloomfield Township
 // Employees: 600 // Revenue: NA
Culinary Institute of America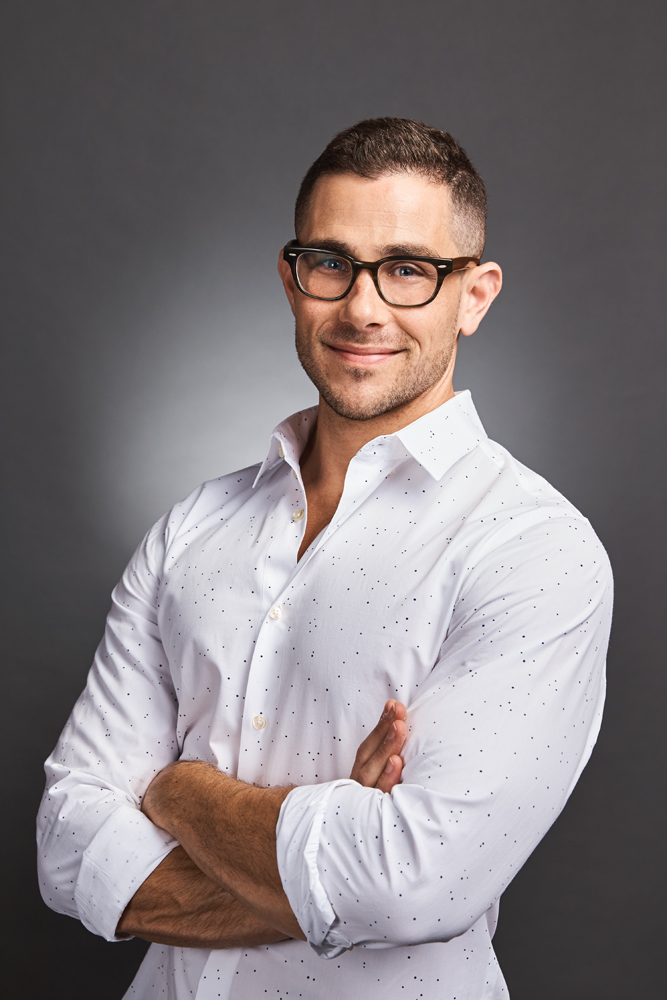 Zack Sklar's passion for the culinary arts started with an hibachi grill. "When I was younger, my parents would take our family to Japanese restaurants and I loved the way the chefs cooked, and I was always imitating them," says Sklar, chef and owner of Peas and Carrots Hospitality, Schmaltz Hospitality, and Cutting Edge Cuisine, all located in Bloomfield Township.
When he was 15, Sklar, who grew up in Farmington Hills, began working at restaurants. "I knew in grade school that I was going to the Culinary Institute of America, that I would become a chef, and I would open my own restaurant," he says. "I've always been very driven, and I've always strived to do the right thing."
In June, adding to a stable of restaurants in metro Detroit, Grand Rapids, and Chicago, Sklar announced he had acquired the former Como's restaurant at the northeast corner of Nine Mile Road and Woodward Avenue in downtown Ferndale. The eatery had been closed due to two failed health inspections during the previous owner's tenure.
The plan is to renovate the eatery, including the patio, and convert the second floor into the headquarters of Sklar's culinary operations. The new facility is scheduled to open next spring.
"We'll update everything at Como's, but keep the same style menu of pizzas, hamburgers, and salads," he says. "It will be very approachable; we won't overdo it. To me, it's a historic landmark and an institution in that community. We'll pay respect to what was there, and do it better."
In addition, Sklar owns and operates Social Kitchen and Bar in Birmingham and Grand Rapids, MEX in Bloomfield Township and the Great Lakes Crossing Outlets in Auburn Hills, Beau's Grillery in Bloomfield Township, Bernie's Lunch and Supper in Chicago, and Gus's Fried Chicken locations in Detroit (Midtown), Royal Oak, and Chicago.
In the near future, he plans to open an event space in metro Detroit, as a way to complement his catering operations. "Building a business is about working with great people, having a great culture, and treating the people the right way," he says. "There can be some bad people in the industry, and it can be a tough business, but we don't operate that way." — R.J. King
Fun Facts:
Is a fitness freak who works out every day of the week
Was a magician as a young kid before he became a chef
Has never eaten a burger from McDonald's, Burger King, or Wendy's but loves Taco Bell
---
Mark Snethkamp Jr. // 31 
General Manager
//

Snethkamp Automotive Family, Highland Park

 // Employees: 200 // Revenue: NA 
Northwood University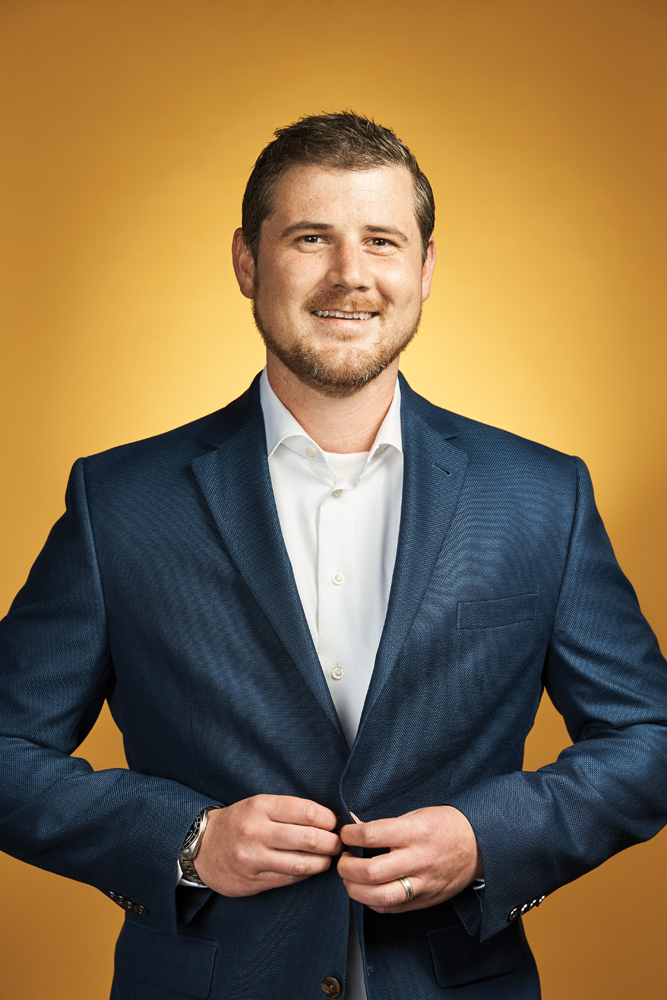 Representing the fourth generation to sell new and used vehicles, Mark Snethkamp Jr. is off to a good start. Since being named general manager of Bill Snethkamp Chrysler Dodge Jeep Ram in Highland Park in 2015, sales have tripled, and the dealership has received Chrysler's Customer First Program award the past two years.
The award citation measures customer satisfaction scores, sales performance, and facility upgrades, among other metrics. Snethkamp attributes the dealership's sales growth to employee training programs, ongoing facility improvements, an expansive lineup of crossovers, trucks, and sport utility vehicles, and Detroit's ongoing renaissance.
"When I was here in 2009, you could walk out to Woodward Avenue after work and lay down in the street," Snethkamp says of the dealership his late grandfather, Bill, acquired in 1957 along Woodward, just south of Six Mile Road. "Now, during rush hour there's a tremendous amount of traffic, which is bringing people in our doors."
In addition to the Highland Park location, the Snethkamp Automotive Family owns and operates Snethkamp Chrysler Dodge Jeep Ram in Redford Township and Corporate Fleet Services Inc. in Highland Park. The latter enterprise provides fleet and leasing services across multiple brands.
Snethkamp's great-grandfather, Ed, became a Chrysler dealer in 1926 in northeast Detroit (Chrysler was formed by Walter P. Chrysler in 1925 from the remnants of Maxwell Motor Co.). When his grandfather took over the Highland Park location, it required an extra measure of customer service, since it was the closest dealership to Chrysler's then-headquarters a few blocks away. The company moved to Auburn Hills in the 1990s.
"My grandfather was a legend, and a lot of dealers around town got their start here," Snethkamp says. "What I learned from him was that successful management comes from walking around and making sure customers are being taken care of. We work closely with our employees, because they're our No. 1 asset. "If your employees are well-trained, they get the bigger picture that we're not just selling a vehicle. You're building a lifelong relationship with a customer, because they'll keep coming back if you treat them right, plus they'll tell their family members and friends." — R.J. King
Fun Facts:
Many Chrysler dealers around metro Detroit got their start at his family's Highland Park location
His great-grandfather became a dealer in 1926, a year after Chrysler was formed
---
Brooke Wilson Vitale // 31   
Owner // Love & Buttercream, Birmingham
 // Employees: 27 // Revenue: NA
Michigan State University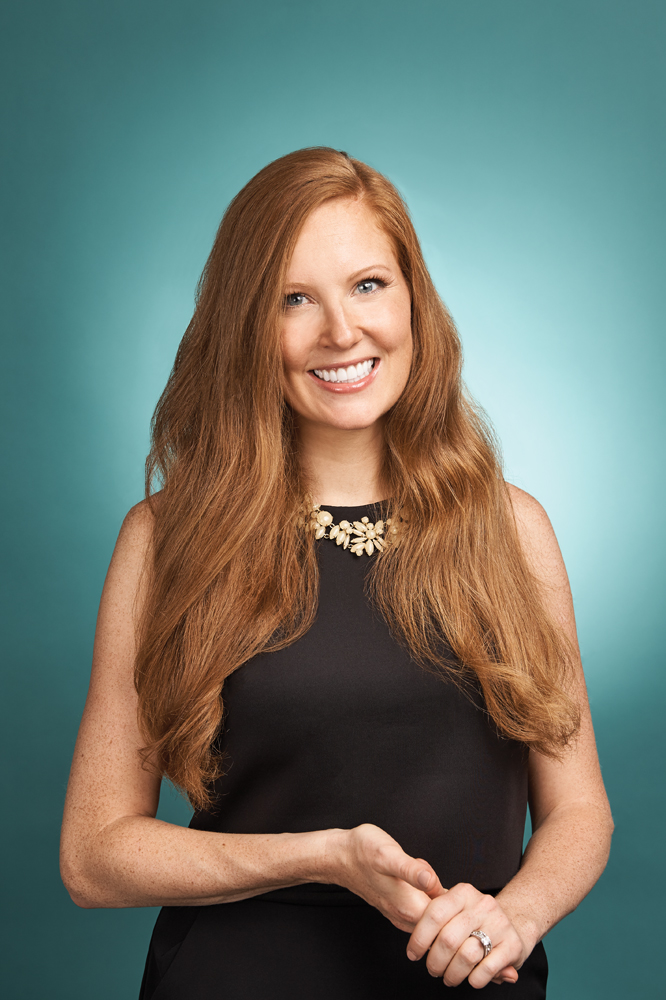 As one of this summer's vanilla blackberry basil cakes might attest, Brooke Wilson Vitale's favorite kitchen tool is the offset spatula. "It keeps my wrist comfortable and gives a nice, smooth edge on a cake," Vitale says. Other cakes have swirled, sculpted buttercream frosting — and the offset spatula is good for that, too. "It lets me be creative and come up with different designs," she says.
Buttercream itself is a topic that fires her up. "It's the crux of our existence," Vitale relays of her team at Love & Buttercream, the bakery she started after a couple of postgraduate years working in Chicago restaurants. An American buttercream, she has found, distinguishes any dessert. The maker's trick is to avoid curdling and frothing. "There's something warm and comforting and inviting about a classic American buttercream," she says.
A lifelong do-it-yourselfer, Vitale started Love & Buttercream when she was 24 years old. Her father, Tom, was a little concerned, and asked if she knew how many cookies she had to sell to turn a profit. "I felt like, 'Hey, I can do anything,' " she says, of bringing "a super-crazy idea to life."
The first store, in Royal Oak, was recently closed as Vitale consolidated at her new Birmingham location, which is more than five times larger, at 7,000 square feet in size, and includes a large kitchen, a classroom, decorating space, and a showroom bakery.
In Chicago, Vitale saw the focus on quality, and learned that people will pay more for a better experience. She felt assured about her direction. "We hit at the right time," she says. An early obstacle was getting people to understand that a vanilla blackberry basil cake will cost as much as a nice dinner. The cake is made from scratch, which involves more time, detail, and expense. "Homemade blackberry jam is something we all care about," Vitale says.
Vitale took maternity leave this summer after the birth of her daughter, Mari Louise, something she had not been able to do after she had her first child, S.J. — Salvatore Joseph III — now 2. Used to being "super, super hands-on," she worried about stepping away from the bakery. It took a while to relax into the maternal role, and Vitale admits the first two weeks were "a little bit scary." Having a spatula within reach surely helped, though. — Ronald Ahrens
Fun Facts:
Favorite cake she has ever made was for Gordie Howe's 88th birthday
Originally went to MSU for pre-med to be an OB-GYN
Her husband proposed the day she opened her first bake shop
---
Matthew Wollack // 30  
Vice President of Strategic Development
// 

Wolverine Human Services, Detroit

 // Employees: 650  // Budget: $37M 
University of Michigan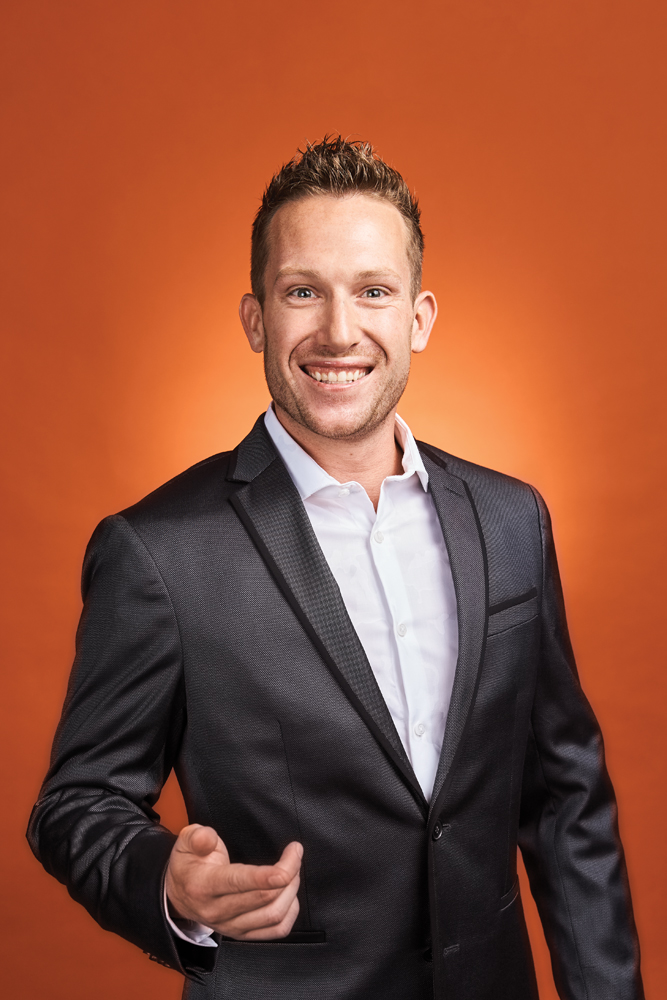 Matthew Wollack began working at Wolverine Human Services in Detroit, the largest child welfare agency in Michigan, when he was 14. His father, Robert, founded the organization in 1987 following a career as an undercover officer with the New York Police Department.
"My dad grew up in Brooklyn, was the oldest of eight children, and began working at the Gambino Meat Market at 12 years old, where he met members of the Mafia," says Wollack, vice president of strategic development at Wolverine Human Services. "He went into a special training program for the Green Berets paratroopers, and after six months he joined the New York Police Department as an undercover officer.
"Early on, they busted a guy with eight balls of cocaine, followed the source, and opened up a cocaine route from Argentina to New York. It was a mini empire, and they would visit Juan Valdez in Argentina. Eventually someone wore a wire and they found out my dad was involved, and he was charged with 23 counts and was charged with one of them."
Sentenced to 10 years in prison, Wollack's father was sent to the Milan Penitentiary. He spent three years at the prison before being let out for good behavior. From there, he applied and was accepted to Harvard University, the University of Michigan, and Eastern Michigan University.
"He went to EMU for one year, then transferred to U-M and earned a master's degree in social work," Wollack says. "He went to work at Catholic Social Services, but after a while he saw that he could do a better job and started Wolverine Human Services. He started a group home by converting a former convent to provide residential services to males in the juvenile justice system."
Wollack says the organization has, at any given time, between an 85 percent and 95 percent success rate in using evidence-based treatment programs for troubled youth. Wolverine operates in all 83 counties in Michigan, and also draws families from several states. In addition, Wollack recently launched his own startup, Noble Child, the first child welfare information system built on the Salesforce platform. "We have 650 children under our care, and Noble Child will help us offer more foster services and decrease the time it takes to train a foster parent," he says. — R.J. King
Fun Facts:
Enjoys traveling to new places and going on new adventures — dog sledding on glaciers, African safaris, falconry classes
Is a third-generation social worker
Loves Fortnite
---